The Explorer-in-Residence program aims to provide Canadians with visible modern-day role models for exploration, scientific discoveries and adventure travel in Canada.
Explorers-in-Residence develop programs and carry out fieldwork supported by the Society.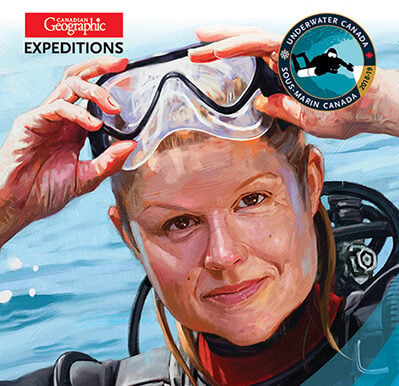 Jill Heinerth
The Mississauga, Ont. born explorer was the first person to dive into the depths of Antarctic iceberg-cave ecosystems, was on the team that created the first 3D map of an underwater cave system, and has travelled more than three kilometres into a cave on a single dive — farther than any other woman in history.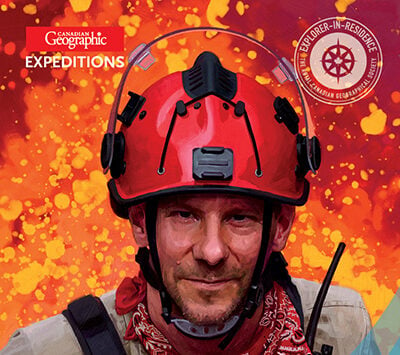 George Kourounis
One of the world's most intrepid and best-known storm chasers, Kourounis' 20-year career has taken him to 65 countries and every continent to document nature's extremes, including Tornado Alley in the U.S. and the Danakil Depression in the Ethiopian desert — one of the hottest and harshest climates on Earth.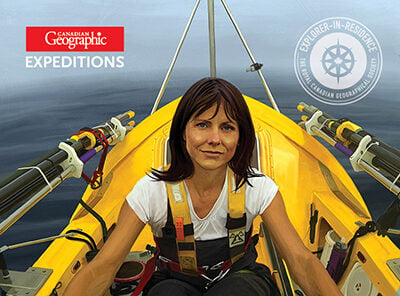 Mylène Paquette
Mylène Paquette has crossed the Atlantic Ocean twice in a rowboat, first in 2010 with a team of six and again in 2013 for a record-setting 129-day solo crossing that made her the first North American to ever complete the journey alone.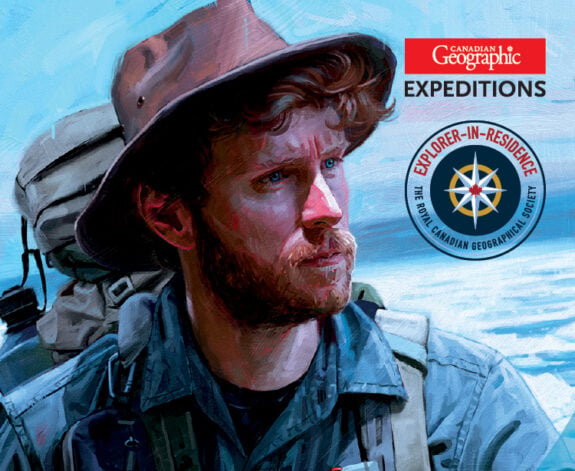 Adam Shoalts
(Westaway Explorer-in-Residence)
Adam Shoalts is an explorer and writer whose adventures have taken him to some of the last wild places on Earth, including the Amazon rainforest and the Canadian High Arctic.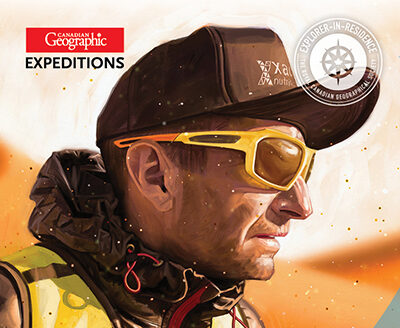 Ray Zahab
Zahab has run across some of the world's largest and hottest deserts, beginning with his 7,500-kilometre run across the Sahara Desert in 2007, and continuing with other remarkable expeditions across the deserts of Atacama, Gobi and Namib.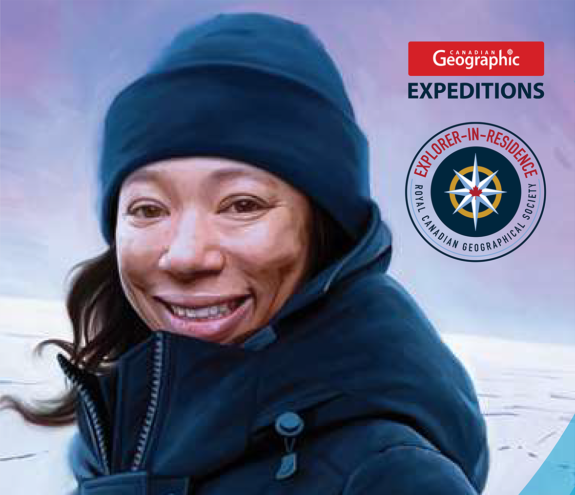 Emily Choy
Choy's tireless work studying and educating on the impacts of climate change on Arctic marine predators — from belugas and narwhals to murres and kittiwakes — has taken her to some of the remotest reaches of the Canadian Arctic.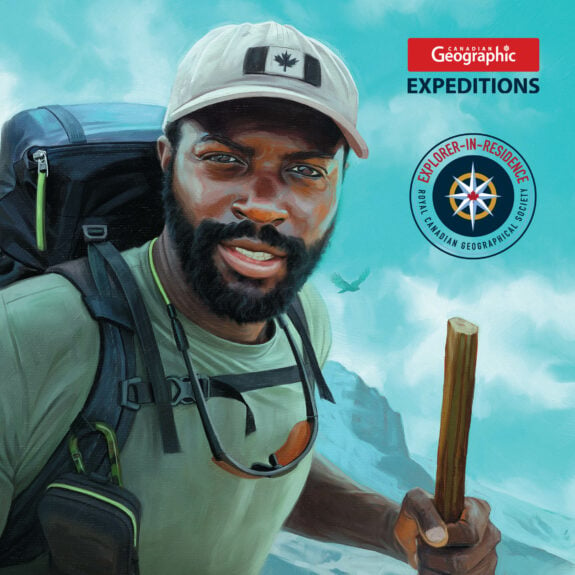 Mario Rigby
Rigby is a Toronto-based eco-explorer whose adventures include a two-year solo voyage crossing Africa by foot and kayak, an 89-day cycling expedition from Canada's east to west coast, and traversing the Turks and Caicos islands using only human-powered propulsion. His mission is to inspire people to explore the world sustainably and ignite curiosity.