The Royal Canadian Geographical Society and Cunard®: both proud custodians of storied pasts.
The RCGS, founded in 1929 by Canadian geologist and explorer Charles Camsell along with 27 others who shared his vision to champion Canada's immense geography. Cunard, founded in 1829 by Halifax-born entrepreneur Sir Samuel Cunard — whose statue now stands in the Atlantic city's port — after winning the contract to bring mail from England to North America aboard the RMS Britannia®. That transatlantic service continues on Cunard's flagship, RMS Queen Mary 2®.
From those beginnings crossing the vast waters that separate Europe and North America, Cunard has continued to pioneer on its journey to becoming one of the world's premier luxury cruise lines. At various points, Cunard ships have been wooden-hulled, paddle steamers and iron-hulled and have served in wars, hosted prime ministers and feted royalty. In 1881, SS Servia became the first ship to introduce rooms 'en suite.' A year later, the Parthia Evening Post became the first known example of a ship's newspaper. In 1893, Cunard became the first to introduce refrigeration at sea. The list goes on, with Cunard introducing, at different points, the first ships to have bridal suites, gymnasiums, health spas, on-board branches of Harrods, Planetariums and theatre boxes.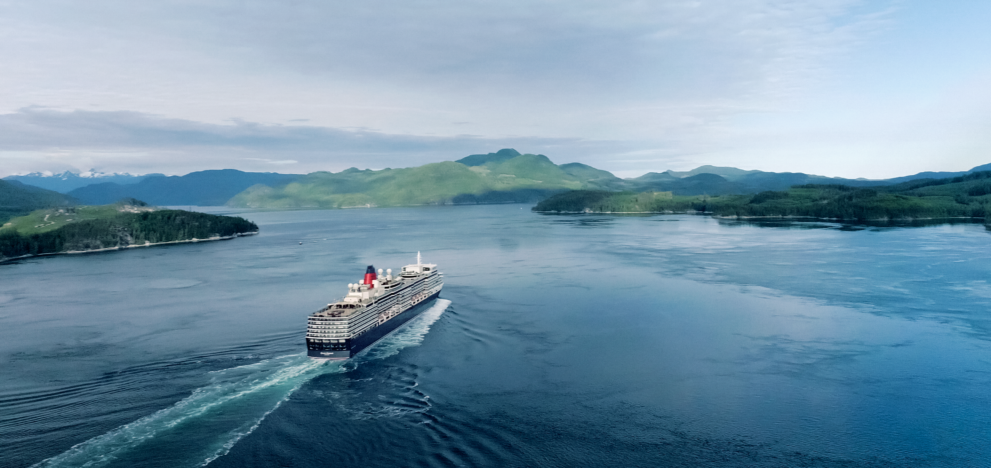 Both the RCGS and Cunard have come a long way, and today both share core principles, geography, and the desire to explore and understand Canada's lands and cultures.
 The Society will partner with Cunard through their Insights enrichment program on their Alaska voyages — out of Vancouver — and New England voyages — out of New York. Through this partnership, the Society aims not only to explore the beauty and rich culture of these regions, but to educate guests during their time aboard the Queen Elizabeth®. RCGS Speakers will include explorers, naturalists, geographical experts, Indigenous advocates — and all of them adventurers.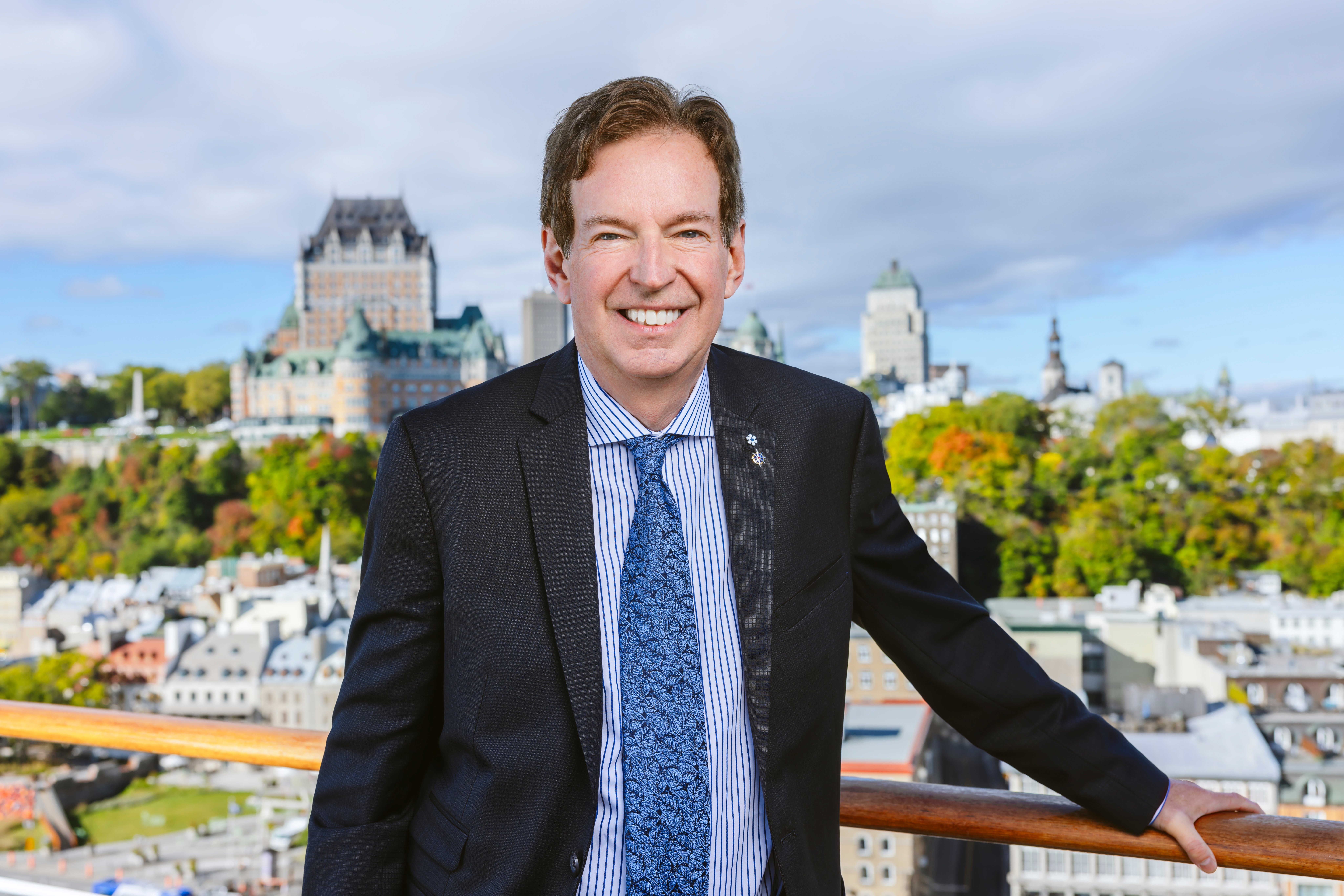 "RCGS Speakers is an exciting onboard enrichment programme. I've personally had the pleasure of sailing aboard three of the Cunard 'Queens,' including Queen Victoria's first transatlantic crossing, and without exaggeration, they are the most beautiful ships plying the ocean today. I look forward to rediscovering the Queens during the 2023 Alaska season, and am so excited for others to experience that legendary Cunard White-Star hospitality as we build this partnership over the coming years."
—John Geiger, CEO of the Royal Canadian Geographical Society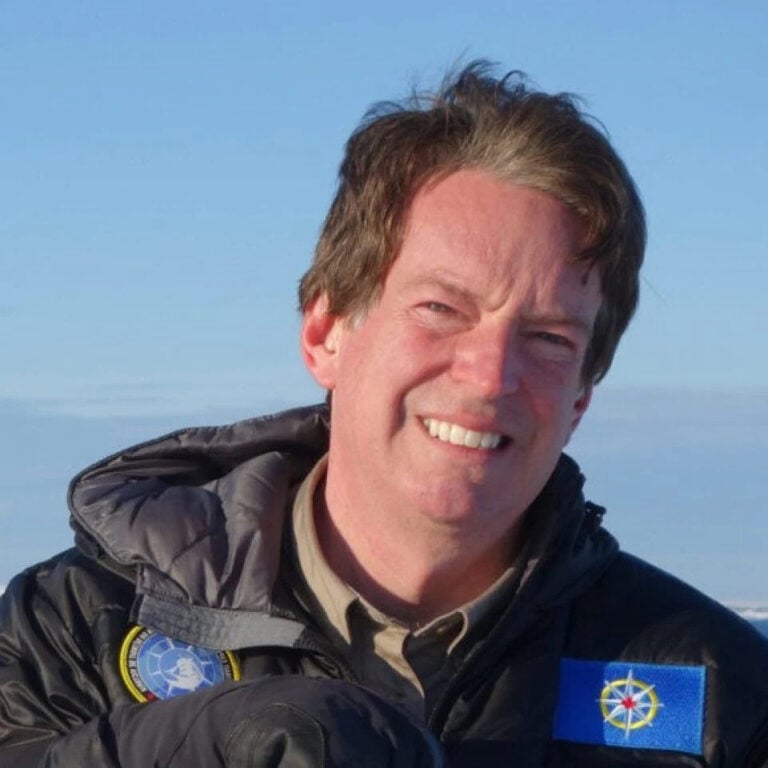 John Geiger is CEO of The Royal Canadian Geographical Society and an internationally bestselling author of seven books, including Frozen In Time: The Fate of the Franklin Expedition, The Third Man Factor: Surviving the Impossible, and Chapel of Extreme Experience: A Short History of Stroboscopic Light and the Dream Machine. He has appeared on many television and radio programs, and has been featured in major documentary films including Arctic Ghost Ship on PBS Nova, and The Angel Effect on National Geographic Channel's Explorer. John has received numerous honors and in 2021, he was awarded with the Order of Canada.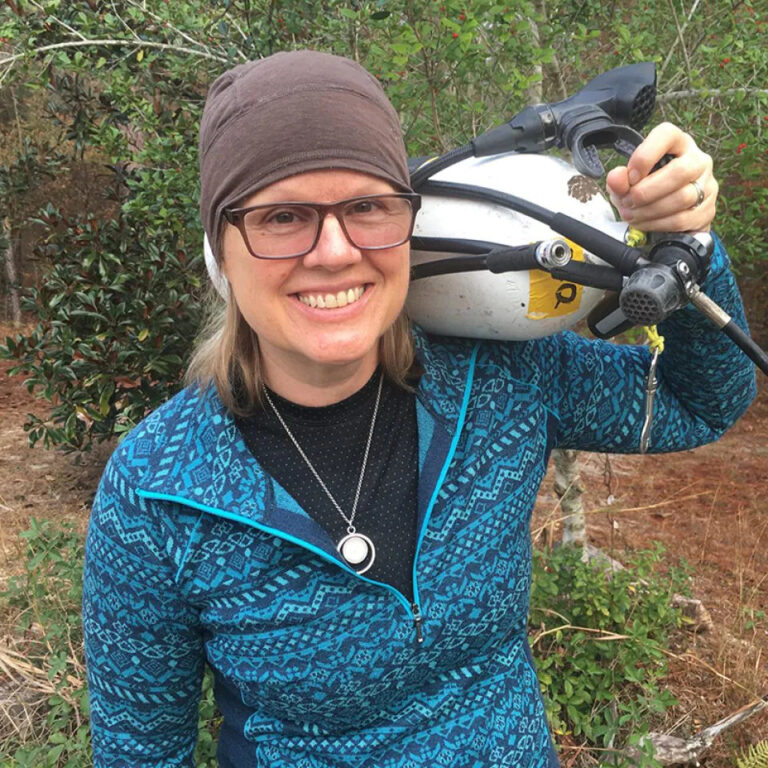 RCGS Explorer-in-Residence
Jill Heinerth
RCGS Explorer-in-Residence
Jill Heinerth
Jill Heinerth is one of the world's premier underwater explorers, and the first person to dive inside iceberg caves. An acclaimed polar explorer, cave diver, author, speaker, filmmaker and climate advocate, Jill is the first Explorer-in-Residence of the Royal Canadian Geographical Society. She leads expeditions into extreme environments to advance scientific and geographic knowledge. Her bestselling book INTO THE PLANET – My Life as a Cave Diver has drawn acclaim from The New York Times, Wall Street Journal, NPR, and O Magazine.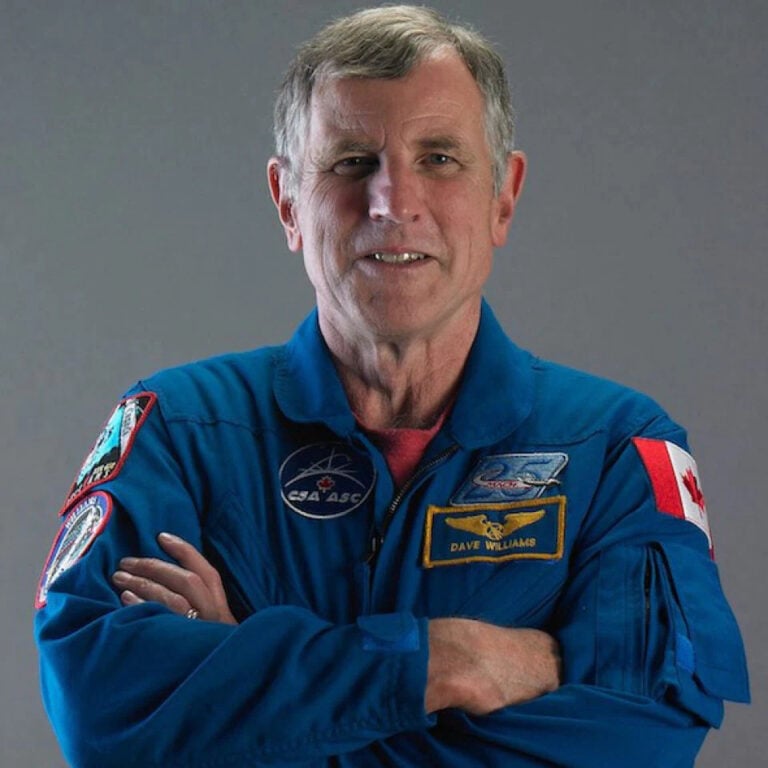 RCGS Fellow
Dr. Dave Williams
RCGS Fellow
Dr. Dave Williams
Dr. Dave Williams is an astronaut, aquanaut, pilot, emergency physician, scientist, and CEO. He has flown to space twice, once on the space shuttle Columbia and once on Endeavour, logging over thirteen million kilometers in space and over seventeen hours of spacewalks. He holds the Canadian spacewalking record and was the first Canadian to have lived and worked in space and on Aquarius, the world's only undersea research habitat. He is the recipient of seven honorary degrees, the Order of Canada, the Order of Ontario and is a Fellow of the Royal Canadian Geographic Society.