Canada itself, diverse in geographical regions and communities, is reflected in The Royal Canadian Geographical Society's College of Fellows.
So, too, have the Fellows always embodied the longstanding values and tenets of the Society: the determination to build, courage to explore and steadfast love of country.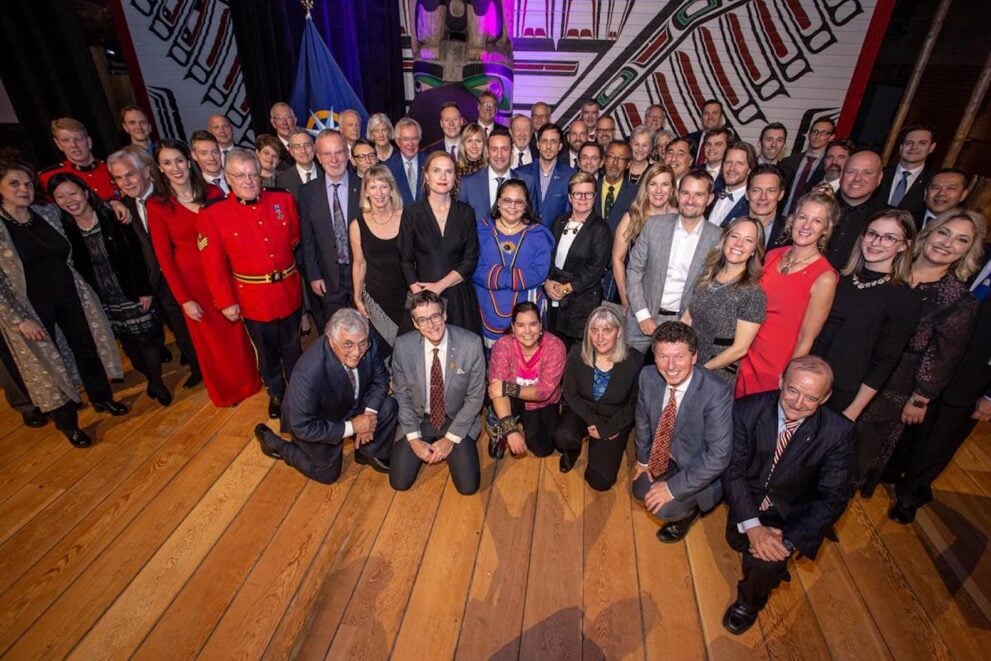 The first Fellows were named in the years after 1929, and included such luminaries as Nobel Prize-winner Frederick G. Banting, the co-discoverer of insulin; pioneering anthropologist and explorer Diamond Jenness, who for a time lived with Copper Inuit in the Northwest Territories; and artist A.Y. Jackson, a leading member of the renowned Group of Seven.
It was an auspicious start, and the College's ranks would continue to be bolstered by many of Canada's foremost geographers, scientists, artists, anthropologists, soldiers, business leaders, historians and educators of all kinds, from school teachers to university presidents. The names represent a virtual who's who of Canada, from tycoon E.P. Taylor and former Alberta Premier Peter Lougheed, to geophysicist J. Tuzo Wilson and Gen. A.G.L. McNaughton, to television celebrity and philanthropist, Alex Trebek.
And, of course, some of the most celebrated names in exploration are those of RCGS Fellows: from the past, Arctic explorers Vilhjalmur Stefansson and Sgt. Henry Larsen, world adventurer Rosita Forbes; in modern times, ethnobotanist Wade Davis, paleontologist Philip Currie, astronaut Roberta Bondar, explorer and author Sir Christopher Ondaatje and explorer and historian Louie Kamookak.
The College, the voting body of the Society, elects the President and other members of the Board of Governors, as well as new Fellows. As ever, the Society's Fellows work determinedly to expand geographical knowledge and literacy across the nation. By doing so they raise the profile of the RCGS and its important educational, research and expeditions programs. They also provide guidance and financial support, both of which are crucial to the non-profit organization.