As publisher of Canadian Geographic, The Royal Canadian Geographical Society is very proud the magazine's subscribers continued to join us in our mission of making Canada better known to Canadians and to the world.
And we're honoured to recognize subscribers as Members of the Society.
In addition to your support of the award-winning, independent, in-depth, high-impact journalism found in Canadian Geographic, RCGS Members support and have access to the following benefits:
(See further below for even greater benefits for Member donors.)
early bird access to Can Geo Talks and special events
10 per cent discount for in-person Can Geo Talks
thousands of free learning resources, including giant floor maps, created for educators by educators through Canadian Geographic Education; plus other great Can Geo Education programs and initiatives such as the annual Canadian Geographic Challenge
crucial funding for and coverage of ground-breaking geographic expeditions supported by The Royal Canadian Geographical Society
essential research grants and scholarships to support cutting-edge geographic research
exclusively Canadian content celebrating the issues that matter most to you, including wildlife, the North, parks and the environment

free bonus special travel sections twice annually in Canadian Geographic
unlimited free access to thousands of new and archived stories, photography, maps and interactive content, such as the Explore podcast, on canadiangeographic.ca and cangeotravel.ca
free access to the nation's largest photographic community (70,000 + members and growing) and special photo competitions with phenomenal prizes through the Can Geo Photo Club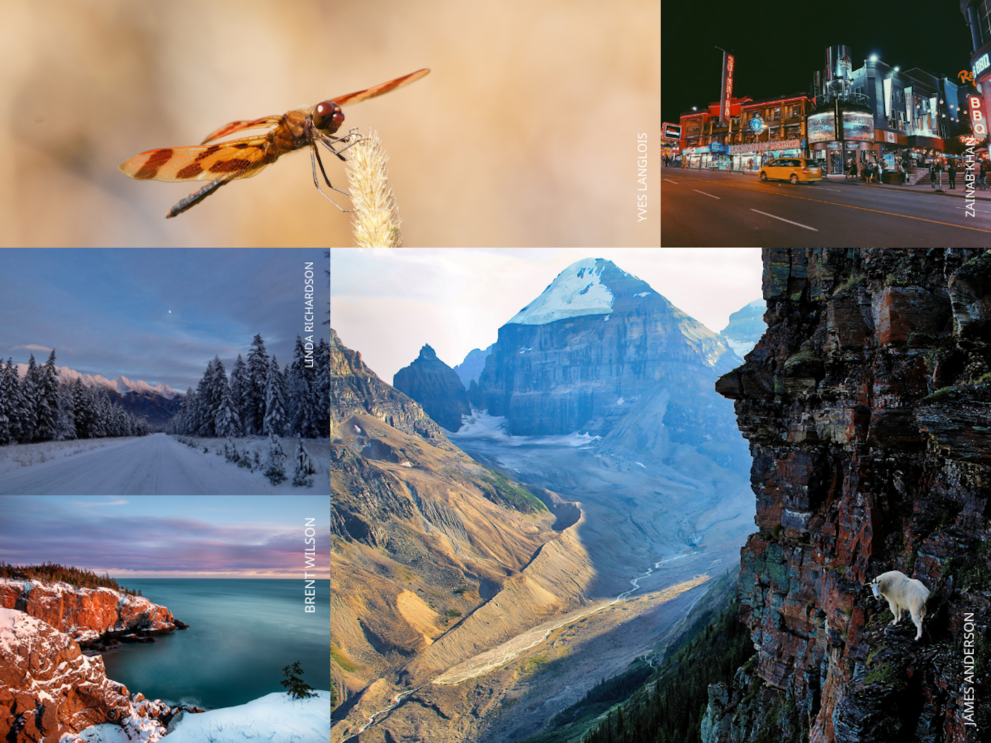 SUMMIT COUNCIL
The Summit Council are a group of the Society's committed individual supporters who are dedicated to advancing the mission of the Society — to make Canada better known to Canadians and to the world. In thanks for your commitment, the Society is pleased to recognize your annual gift of $1,000 or more with the following benefits.
All of the benefits of membership as well as:
complimentary annual subscription to Canadian Geographic
access to special promotions in the Society Shop
two free Canadian Geographic special publications (Wildlife and Quiz), otherwise only available on newsstands
special access to the Society's headquarters at 50 Sussex Drive in Ottawa, Canada's Centre for Geography and Exploration, including the opportunity for scheduled, private tours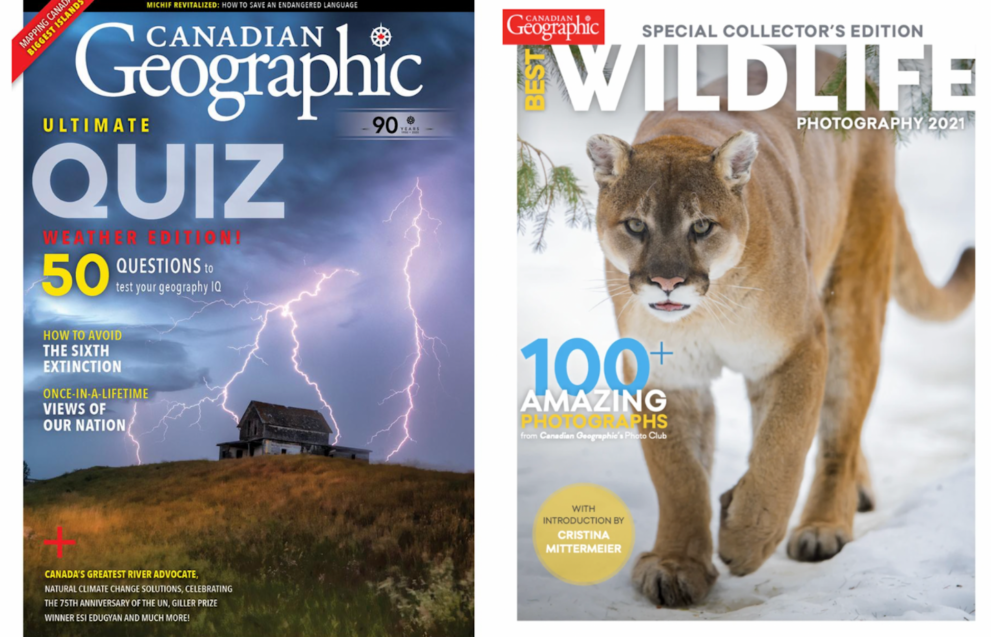 COMPASS ROSE COUNCIL
The Royal Canadian Geographical Society is uniquely positioned to take advantage of the power of geography to unite Canadians, inspire future generations and help chart Canada's future. With an annual Compass Rose Council gift of $2,500 or more, you can help make this possible — playing a leading role in the Society's ability to deliver on its strategic priorities: Belonging, Healthier Planet, Truth and Reconciliation, and Discovering.
In thanks for your commitment, you'll receive exclusive, behind-the-scenes access to the Society, including the following benefits:
All of the benefits of membership as well as:
a specially designed and augmented Compass Rose Council Society Fellows pin (only available to Compass Rose Council Members)
exclusive invites to VIP event receptions
special opportunities on co-branded Society expedition travel adventures
bespoke VIP benefits
If you have any questions or would like more information about how you can support the Society, please contact Sarah Legault at [email protected].
Society has an urgent need for brave exploration, discovery and outreach. In the face of pressing challenges, the next generation will need to use their curiosity and global connectivity to collaborate, engage and chart a better future for humanity. I am proud that the RCGS intends to fulfil a role of guidance, amplification and outreach, helping to equip Canadians with tools for personal and collective discovery and, in doing so, make Canada better known to the world.
Jill Heinerth, RCGS Explorer-in-Residence