Since its first depiction in the late 14th century, the Compass Rose has been inextricably linked to the spirit of ingenuity and adventure that characterizes great exploration.
As a symbol deeply connected to the winds, land and seas, a traveller could always count on the Compass Rose to show them the direction in which they were headed.
In keeping with this tradition, the Compass Rose Council has been created to provide enhanced support for the Society, so that it may continue to guide Canadians toward a better understanding of their country, and their place in the world.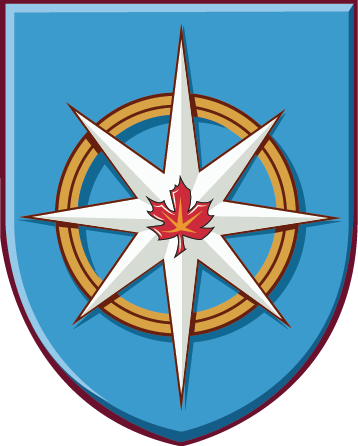 Composed of a diverse group of professionals, leaders and innovators, the Compass Rose Council provides a unique opportunity for involvement by donors who share a commitment to fostering a love and understanding of our country's rich geographic heritage, and want to take a more active role in supporting the work of The Royal Canadian Geographical Society.
Membership in the Compass Rose Council is open to all individuals making an annual gift of $2,500 or more to The Royal Canadian Geographical Society. This gift can be provided either through a one-time donation or through monthly giving.
Annual membership in the Compass Rose Council offers:
Regular invitation to all local Society events
Exclusive VIP seating/access opportunities for major Society events, including the College of Fellows Annual Dinner
Guaranteed invitation to any national Compass Rose Council events
Insider updates and briefings about the Society and its programming
The opportunity to meet and network with likeminded leaders and geographical enthusiasts from across the country
Heightened recognition opportunities for support of the Society
For more information about the Compass Rose Council, or about how you can support the work of The Royal Canadian Geographical Society, please contact Sarah Legault, national director of development through the contact form below.