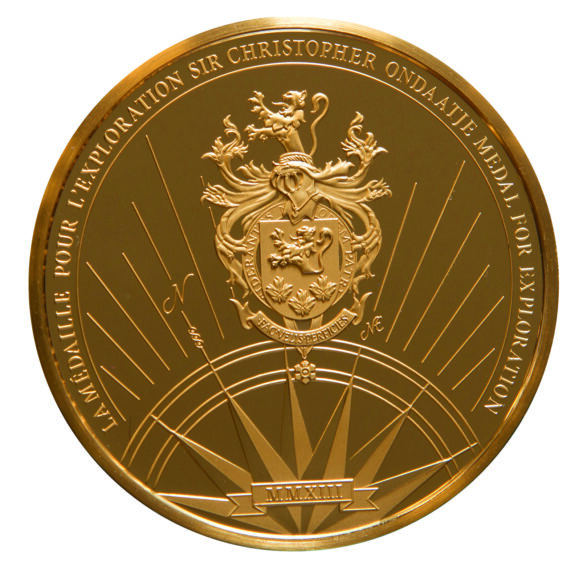 The Sir Christopher Ondaatje Medal recognizes outstanding Canadian explorers for extraordinary achievement through expedition(s) in Canada or abroad, or a citizen of another country for extraordinary exploratory achievement and expedition(s) within Canada.
Achievements in the realm of geographical exploration and/or discovery, which have fostered a greater appreciation for and understanding of the Canadian land mass, people and/or environment, can be considered. A Canadian whose exploratory achievements transcend Canadian borders, but which make a similar contribution, is also eligible.
Looking to nominate someone?
How to Nominate
Anyone can submit a nomination, except members of the RCGS Expeditions Committee, and employees of RCGS and Canadian Geographic. In considering suitable nominees, you are encouraged to be inclusive, in respect to gender and the diversity of Canadians.
Nomination deadline: September 5 annually.
You may submit one or more nominations for the medal using the form below.
Ondaatje Medal Nomination