Noah Booth and the Northern Scavenger expedition team are set to depart next month on their 'Maze to the Aguanish' journey, an RCGS-funded expedition. Here, Booth shares the team's thoughts as they get ready to leave.
A month ago Alex Traynor, Matt Balcombe, Eric Taucer and I were sitting in on a Zoom call coming up with all the COVID-19 restriction scenarios that could arise in the weeks leading up to our trip. At the time, my adopted home province of Nova Scotia was in lock down, provincial borders were closed and the third wave of the persistent global virus was sweeping across Canada. The trip we've been planning for two years, again, looked to be an impossible endeavour. Planning for a month-long canoe trip can be a time-consuming exercise in the best of times; but throw in the moving target of a global pandemic, and trip planning can take on unanticipated obstacles. Specifically, figuring out how we can get four friends, living in two different provinces, to the starting point, given the restrictions imposed with the global health situation.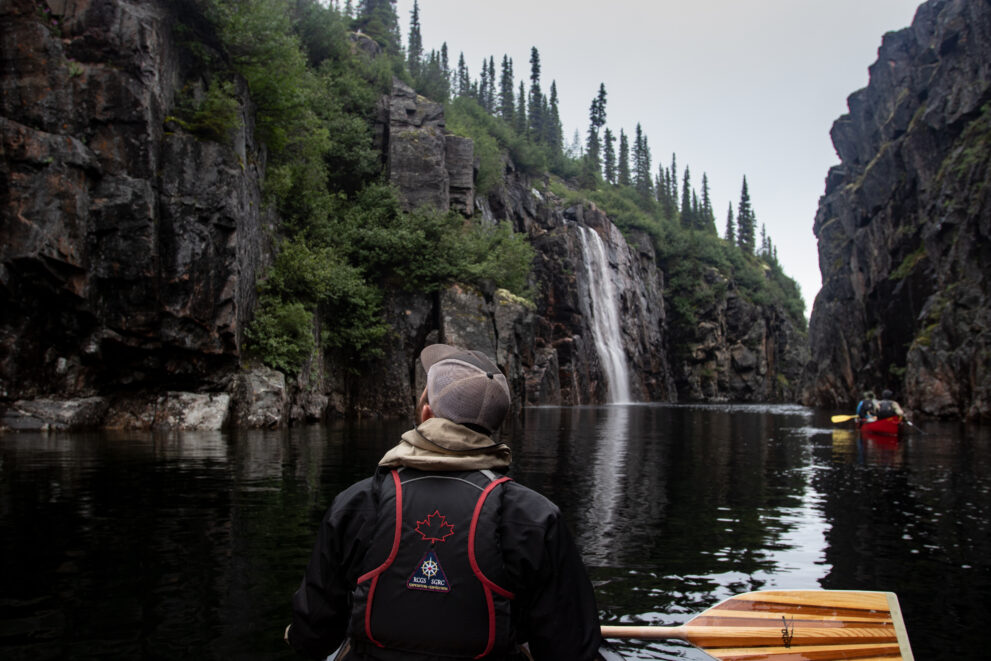 Alex and Eric live in Ontario and Matt and I live in Nova Scotia, and we've been planning a 680 kilometre canoe trip through the wilds of Labrador and Quebec. The trip is designed to traverse the headwaters of the Romaine and Petit-Mécatina — two major rivers undergoing significant change as part of Quebec's major energy transition project Plan Nord. Followed by the descent of the little known Aguanish River — a river described by Guy Doré of Laval University during a 1985 survey as one of the most varied and complete rivers of Côte-Nord. The goal of the trip is to get a first-hand perspective of the land of big hydro and wild rivers as we paddle and portage our way through the Labrador-Quebec plateau to the Gulf of St. Lawrence.
Although our team was eager to make the trip a reality, we needed to respect health protocols and not put our team or others in jeopardy. The uncertainty of our logistical road blocks put us in a stall as we neared closer to our start date of July 1. Our team bi-weekly calls became deflated and our planning was put on the back-burner, delaying food prep and gear purchases. We were seriously starting to consider that the expedition was not going to happen.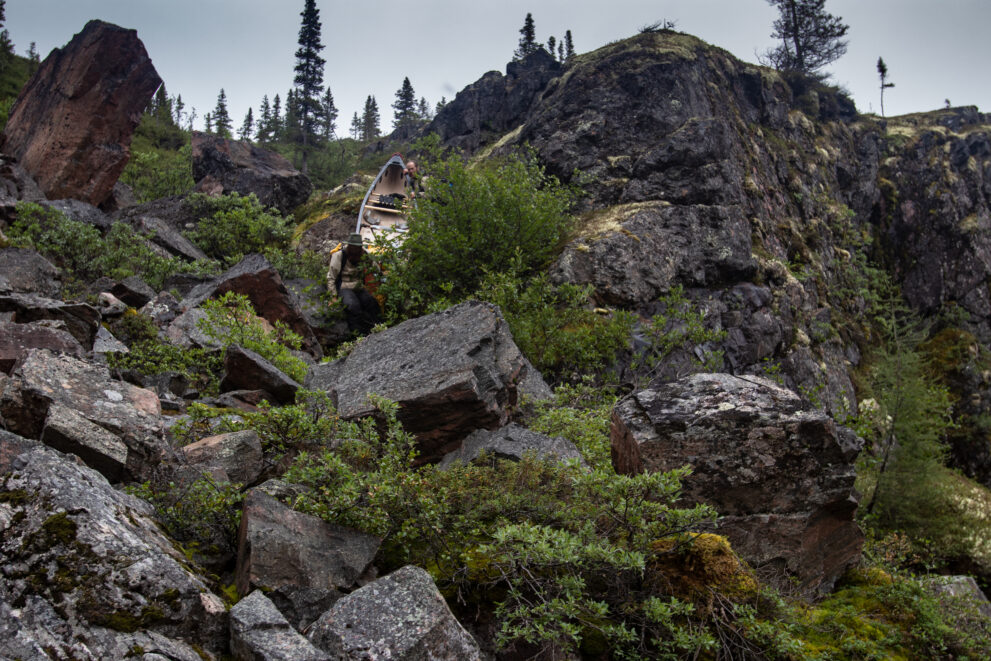 All of us have been impacted and felt the emotional roller-coaster of COVID-19 over the past year and a half. We have constantly had to adapt to the ever changing restrictions imposed on us to keep us all safe and healthy. But two valuable lesson we have learned from this time is that nothing is for certain and how important it is to be flexible. By early June as Canada and the rest of the world gained momentum rolling out vaccines, our third wave started to decline, restrictions started to ease up and the possibly of the trip getting off the ground suddenly seemed like a go ahead! The dramatic shift put our team back into high gear as we scrambled to hash out the final game plan.
Logistics play a crucial role in any trip whether it be a hike in Algonquin Provincial Park or a month-long canoe trip in Cote Nord, Quebec. Curiously, in planning for a long canoe trip although it may seem like a daunting task, there is actually not much difference between a week-long and a month-long trip with the exception of a whole lot more food. The real challenge is figuring out how to get your whole team, their canoes and gear to the starting point, which can be the most complicated part of any expedition, requiring careful planning and at the same time flexibility for the unexpected. But, once you all arrive, and your paddle blade touches the water of the first river or lake, the hardest part of the trip is behind you and you can then connect to the present moment and enjoy your journey as it unfolds. And this summer more than ever, with all the uncertainty of this trip ever even happening, somehow makes it all the more sweet.
MEC is the proud outfitter of all RCGS expeditions.