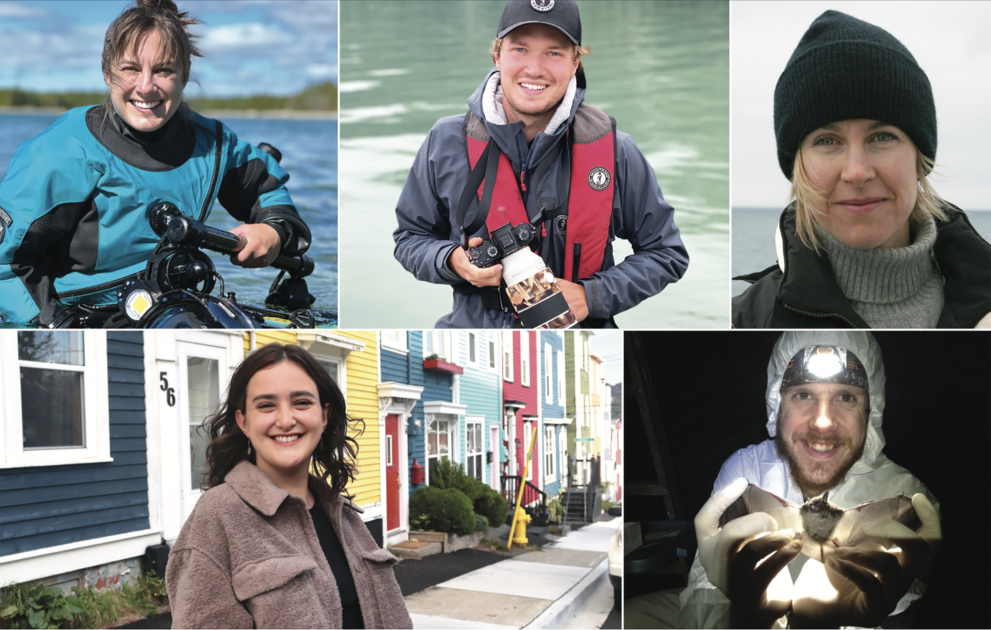 Ten changemakers are well on their way to imagining a better Canada after receiving grants through the Trebek Initiative, a fund that supports storytellers, researchers, conservationists, educators and innovators who are documenting land, wildlife, water, culture and history, with the goal of "igniting a passion to preserve," across Canada. In 2022, the initiative awarded grants totalling nearly $400,000.
Documentary producer Yvonne Drebert is using underwater drones and ultra-low-light cameras to show the destruction wrought by the invasive quagga mussels that have sucked the life out of the Great Lakes over the past two decades. Marine biologist Ryan Eagleson also slips beneath the waves to explore the health of invertebrate communities (such as corals, anemones and sea stars) in the Saguenay fiord.
Conservation photographer Ryan Tidman travels to Vancouver Island's coastal temperate rainforests to document how the logging of old-growth forest is threatening the black bears that use the massive trees as winter sanctuaries. Meanwhile, Kasia Staniszewska heads to Yukon to measure the effects of mercury on the Yukon River basin.
In the North, sea ice is an extension of the land, allowing travel between communities. Bruno Tremblay, a professor at McGill University, will work with students to develop a small, low-cost ice buoy to measure sea ice thickness and ensure safer travel. Also in the North, Anna Crawford has been studying the stability of Canada's last intact ice shelf and artist Jessica Houston is part of an all-female polar expedition, which includes former Inuit Circumpolar Council chair Okalik Eegeesiak and polar scientist Noémie Planat. They will travel the Northwest Passage in 2023, documenting and honouring untold stories of women — Indigenous and settler — in Arctic exploration. 
Other projects include a series of six short films by Kateri Monticone who has partnered with the Nature Conservancy of Canada to spotlight crucial ecological corridors across Canada, and a visual storytelling project by Jenine Otto, a student at Memorial University in St. John's, who has travelled to Nunatsiavut to amplify community-identified housing needs. Finally, bat expert Zenon Czenze looks at how B.C.'s bats are dealing with heatwaves as the climate warms.