A distinguished group of Fellows, donors and friends of the Royal Canadian Geographical Society gathered in Montreal last night to recognize The Right Honourable Paul Martin, 21st Prime Minister of Canada, with the Society's Gold Medal.
Society CEO John Geiger presented the award, which recognizes the achievements of an individual or individuals who've made a significant contribution to Canada and its geography — both physical and human. Martin has also become an Honorary Fellow of the Society.
"Your distinguished career in public service, including as Prime Minister of Canada, is of itself a qualifying achievement for this recognition," said Geiger upon bestowing the award to Martin, which took place at Montreal's upscale Bar George. "However, your accomplishments go far beyond leading Canada. Yours is a vision of global humanitarianism, premised on the principle of equity of opportunity for all. You have tirelessly pursued collective actions among nations to address worldwide challenges. Through it all, you have never faltered in your love for this great country."
Geiger cited Martin's achievements as Finance Minister, erasing the federal deficit, balancing the budget and securing the long term sustainability of the Canada Pension Plan. Furthermore, he commended Martin's inclusive approach to leadership both nationally and internationally, noting Martin's efforts to invite developing nations to form the G20, making Canada the fourth country in the world to legalize same sex marriage, and forming the Kelowna Accord to help close the income, education and health gap between Indigenous and non-Indigenous Canadians.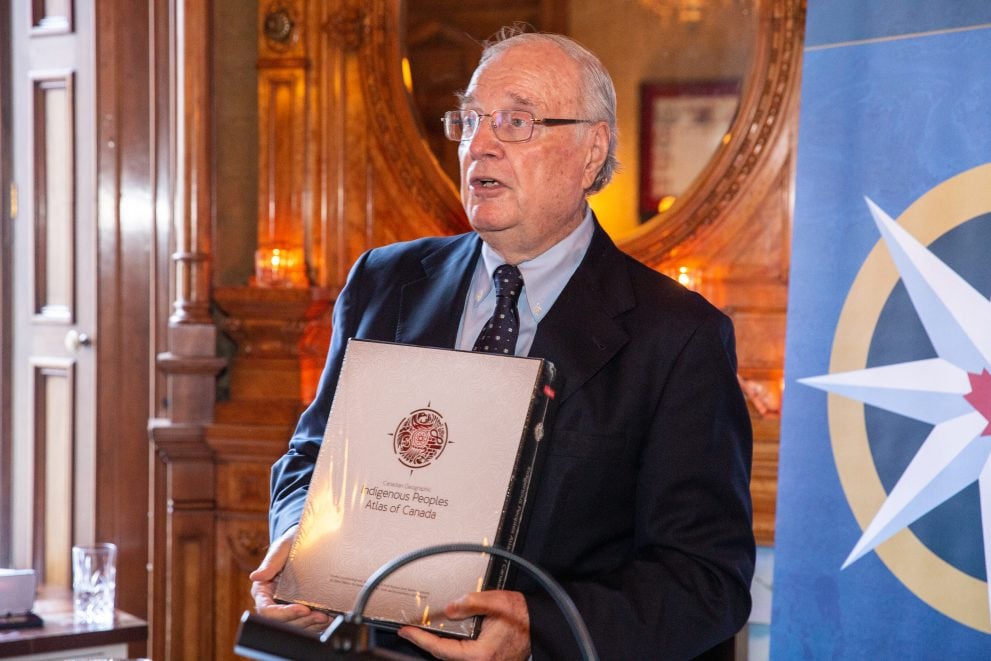 "I am incredibly grateful to the RCGS for this award," said Martin upon receiving his medal. Martin went on to convey his admiration for the work the society was doing, particularly the creation of the The Indigenous Peoples Atlas of Canada.
"Every so often, a document occurs that can change the direction of a country," said Martin. "The Indigenous Peoples Atlas of Canada has done that, not only by giving us the books and the history, but by making it clear the words were written by people who lived what is in these books."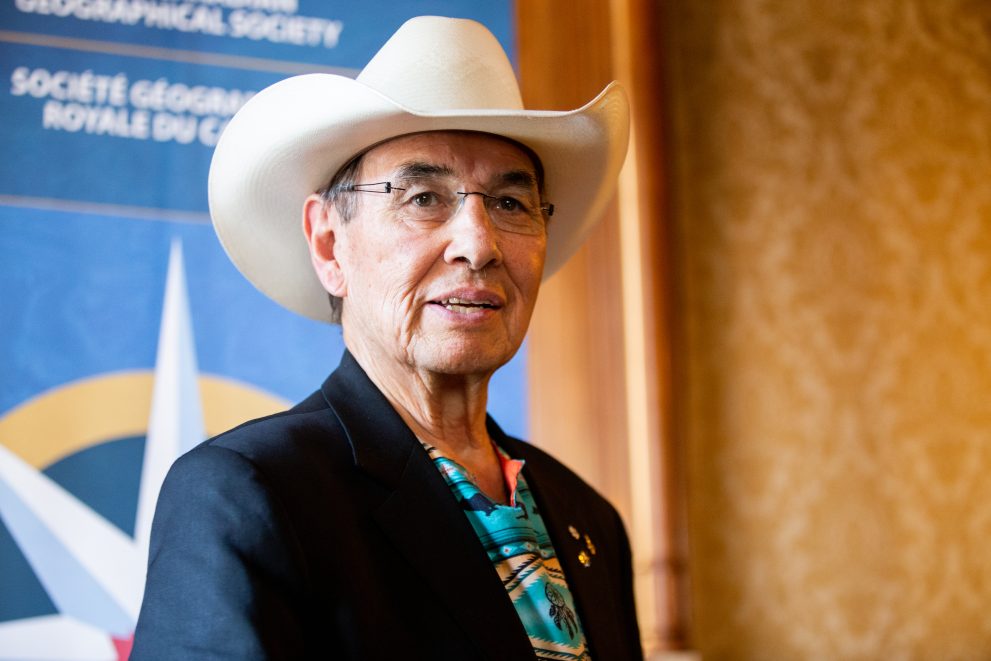 Chief Wilton Littlechild, lawyer, Cree chief and former member of parliament and commissioner of Canada's Truth and Reconciliation Commission, joined Geiger in paying tribute to Martin.
"I want to recognize Paul Martin's role in the Indian Residential Schools Settlement Agreement," said Littlechild. "His footprint and thumbprint are on this movement of reconciliation. Had it not been for his personal belief and courage, I'm not sure where we would be today. Anyone can tear down a nation. But it takes somebody with courage, foresight, energy and compassion to build a nation."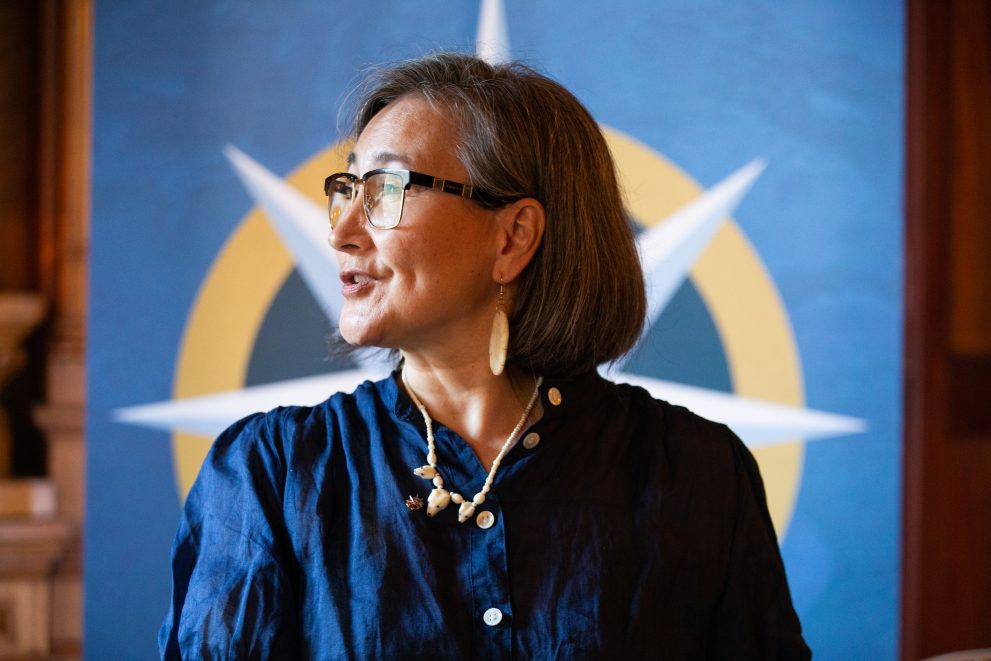 Lisa Koperqualuk, Vice President of the Inuit Circumpolar Council, echoed Littlechild's sentiment, commending Martin's commitment to the environment and Indigenous peoples, including through the Martin Family's work with Inuit, Metis and First Nations to support education, health and wellbeing for children and adults. 
Martin left those in attendance with rousing words on the future of Canada and its path to reconciliation and beyond. 
"It isn't the cost today, it's the cost in 10 years if we don't take action," said Martin. "If we stay with it, we can change the world. There is no one who can outdo Canada if Canada's young decide to build the Canada of tomorrow."