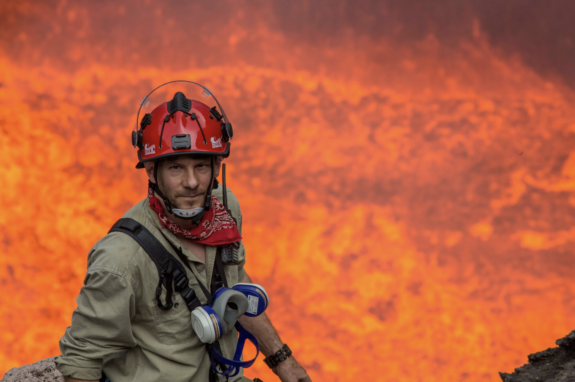 Storm Chaser, Extreme Explorer, TV Host, Royal Canadian Geographical Society Speaker
George Kourounis documents the most extreme places on Earth. This explorer, storm chaser & TV host has spent 25 years documenting extreme forces of nature and natural phenomena worldwide including tornadoes, hurricanes, volcanoes, floods, fires, and the effects of climate change.
Awe-inspiring, educational, inspirational, and entertaining, Kourounis' unique experiences, and his zeal for sharing his adventures will have your audience on the edge of their seat one minute, then laughing at his equally epic misadventures the next.
Best known for having hosted the TV series "Angry Planet" he's also a frequent on-camera contributor for The Weather Network, Science Channel, Discovery, Smithsonian Channel, Netflix, and most of the other major TV networks, and is frequently invited to comment about global weather & natural disasters by CNN, BBC, CBC, and other news outlets.
George earned a Guinness World Record for being the first person to ever set foot at the bottom of the Darvaza "Doorway to Hell" flaming gas crater in remote Turkmenistan, the project was funded by a National Geographic science grant and was also filmed for Nat Geo television.
He has documented changes to melting permafrost in Siberia, sea level rise in Tuvalu, shifting tornado & hurricane patterns in North America, wildfires in Australia, and melting polar ice.
He has been awarded the Stefansson Medal from the Explorers Club Canadian Chapter "For outstanding contribution to science and to public education by documenting extreme environments through filmmaking", the Leif Erikson Exploration Award from the Exploration Museum in Iceland.
He holds the title of Explorer in Residence for the Royal Canadian Geographical Society, he is a National Geographic Explorer, and served as the Canadian Chapter Chair of the Explorers Club.
George loves to share the lessons and insight he's learned from his expeditions and he has earned a spot on the global speaking platform speaking at 5 TEDx talks, the Global Exploration Summit in Lisbon, and the United Nations Environmental Emergencies forum in Oslo, Norway, to name a few.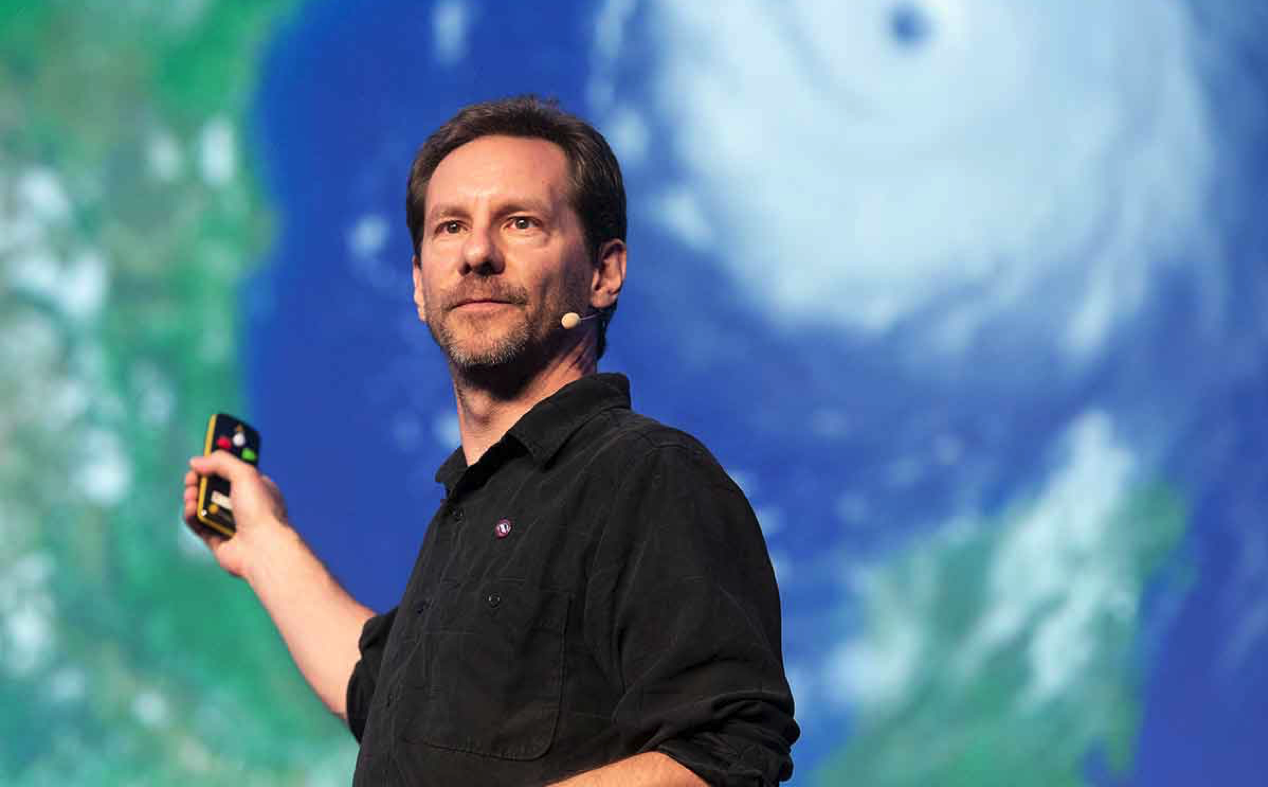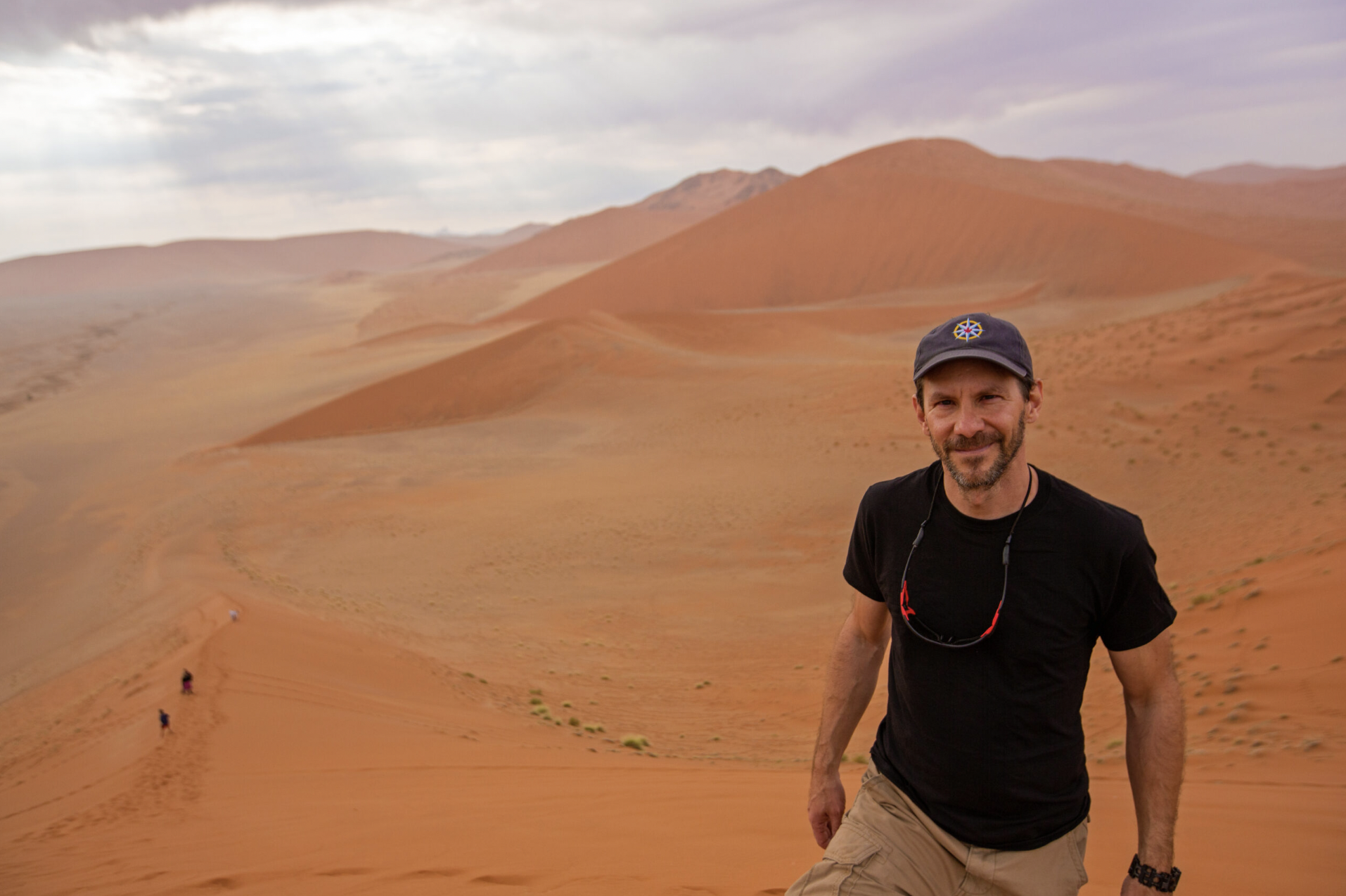 Keynote Presentations
Cultivating Curiosity: The Antidote to Fear
Some consider George to be fearless, but nothing could be further from the truth. Sure, it takes a certain kind of person to drive into the eye of a hurricane, to dangle from a rope over a steaming volcano, or jump into a pond with thousands of hungry piranhas. But although Kourounis has done all these things — and much more — he's not without fear.
In this talk, he shows us why fear is not only something that can be managed and controlled, but why it's a vital element to accomplishing anything worthwhile.
Whether in business, with personal challenges, or even extreme exploration, fear is what gives us an edge. It's that force that keeps us in check, and without it, we're prone to making reckless decisions.
In this inspiring keynote, Kourounis teaches your team how to harness their fear, and use it to their advantage. His secret weapon? Curiosity. It's the antidote to fear that we all used to have in abundance when we were children, a trait that tends to get squeezed out of us as we enter adulthood.
On the Front Lines of Climate Change, Fighting Humanity's Biggest Threat 
From chasing hurricanes and tornadoes, to exploring some of the most remote and ecologically sensitive places on Earth, George Kourounis has been on the front lines of climate change for years, witnessing first-hand the effects of our changing environment. How did we get into this situation? What does the future hold? And what can the average person do to make a difference?
These questions and more will be covered in this talk, as Kourounis pulls back the curtain to reveal the truth about climate change in a dynamic, engaging way. A rich multimedia presentation showcases some of his most poignant, and occasionally terrifying, encounters with the fury of nature, including being at ground zero during hurricane Katrina.
Kourounis offers an undoubtedly unique perspective on the consequences of climate change and our defences against it.
Chasing Mother Nature: The Inspiring Misadventures of a Storm Chaser 
George Kourounis' experiences facing down extreme weather and natural disasters is unparalleled. In this presentation, he describes his scariest and most rewarding experiences and how they have sculpted his outlook on the world. It is an inspiring, personal chronicle of his quest to encounter and study some of the most awesome and powerful forces of nature.
With a colourfully detailed multimedia presentation, featuring actual video clips from many of his adventures, Kourounis will demonstrate how and why he tests his own physical endurance to pursue and understand the forces of nature that affect our planet and the life inhabiting it.
Supplemented with thrilling video and stunning photography, your audience will be swept up and brought along on a worldwide thrill ride from the depths of erupting volcanoes to the path of oncoming tornadoes, from the beachfront of a hurricane landfall to the hottest and coldest places on Earth.
Awe-inspiring, educational, inspirational, and entertaining, Kourounis' unique experiences, and his zeal for sharing his adventures will have your audience on the edge of their seat one minute, then laughing at his equally epic misadventures the next.
Testimonials
"Our group was privileged to hear about your unique experiences as a storm chaser and explorer! Your presentation was certainly exciting and engaging, of course all enhanced by your wonderful photos and videos. The praise from our Top 40 recipients for your content was high." – Michelle Jursa, Director of Programs, Caldwell Partners "Canada's Top 40 Under 40"
"George Kourounis is a top-notch speaker who truly cares about pushing his audience to new levels of success. As a man who has taken risks that most of can hardly fathom, George has the authority to demand higher standards from those who are lucky enough to see him speak. I highly recommend George Kourounis to anyone looking for big results." – Stuart Knight, President of Stuart Knight Productions, Author of You Should Have Asked – The Art of Powerful Conversation
"George is simply an outstanding motivational speaker who went well beyond his speaking role to assist our Conference Team throughout the entire conference. He was well received by delegates and made a special effort to connect with each and every individual in attendance. If you have the opportunity to work with George, I know you and potential clients will be the better for the experience." – Don McLaughlin, Director, Alberta Teacher's Association – Science Council Conference