Cave Explorer, Risk, Crisis, Resilience Expert Author, Royal Canadian Geographical Society Speaker
With passion Christian Stenner delivers awe-inspiring presentations, keeping audiences on the edge of their seats through his energetic storytelling and visuals of his fascinating and dangerous lived experiences.
Caves formed on icy volcanoes are incredible, dynamic environments and amongst the least understood in the world, and Christian Stenner has explored the largest and deepest. When a Canadian volcano appeared to awaken, he led the groundbreaking expedition to take the first measurements from within.
Stenner has explored the largest cave systems in Canada; including the Royal Canadian Geographical Society expedition of the year which confirmed the deepest cave in Canada. As a leader of teams in uniquely challenging, undiscovered places, Stenner has an exceptional perspective on leadership and success in high consequence environments.
Unique amongst explorers, Stenner has combined his experience in high risk, high consequence environments with an extensive background in risk and crisis management. Christian holds a Master of Science in Organizational Resilience, and has been a corporate security, technical rescue, crisis management professional, and military officer for 20 years. He has training and experience in training program development, adult and youth education, and group facilitation. This distinctive combination gives him incredible real-world insight into risk management, decision making and leadership, grounded in theoretical knowledge, and the background to deliver that learning effectively.
He has delivered presentations and learning sessions on risk, leadership, and citizen science to hundreds of corporations, non-profits and associations, and education institutions. These organizations have included NASA Jet Propulsion Laboratory, the Royal Canadian Geographical Society, National Geographic, and governments.
Stenner has been recognized as a National Geographic Explorer and as a Fellow of the Royal Canadian Geographical Society. He has appeared on Discovery Channel, CBC's The Nature of Things, the Globe and Mail, the BBC, and regularly writes for Canadian Geographic. He has been recognized with diverse Canadian honours, including the Queen Elizabeth II Platinum Jubilee medal for services to exploration.
Stenner's enthralling presentations have enhanced the capability of individuals and teams to navigate uncertainty and achieve their potential, and have encouraged thousands to adopt the mindset of an explorer to make a better world around them.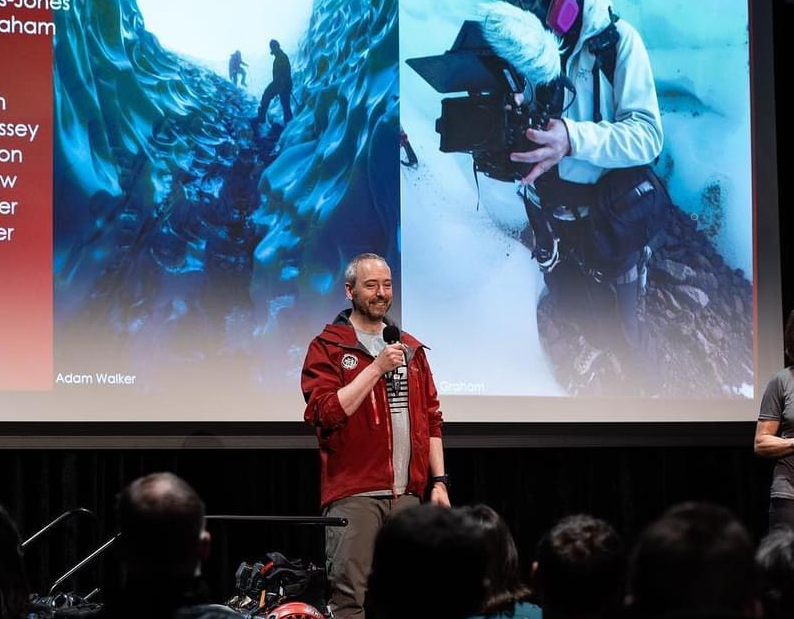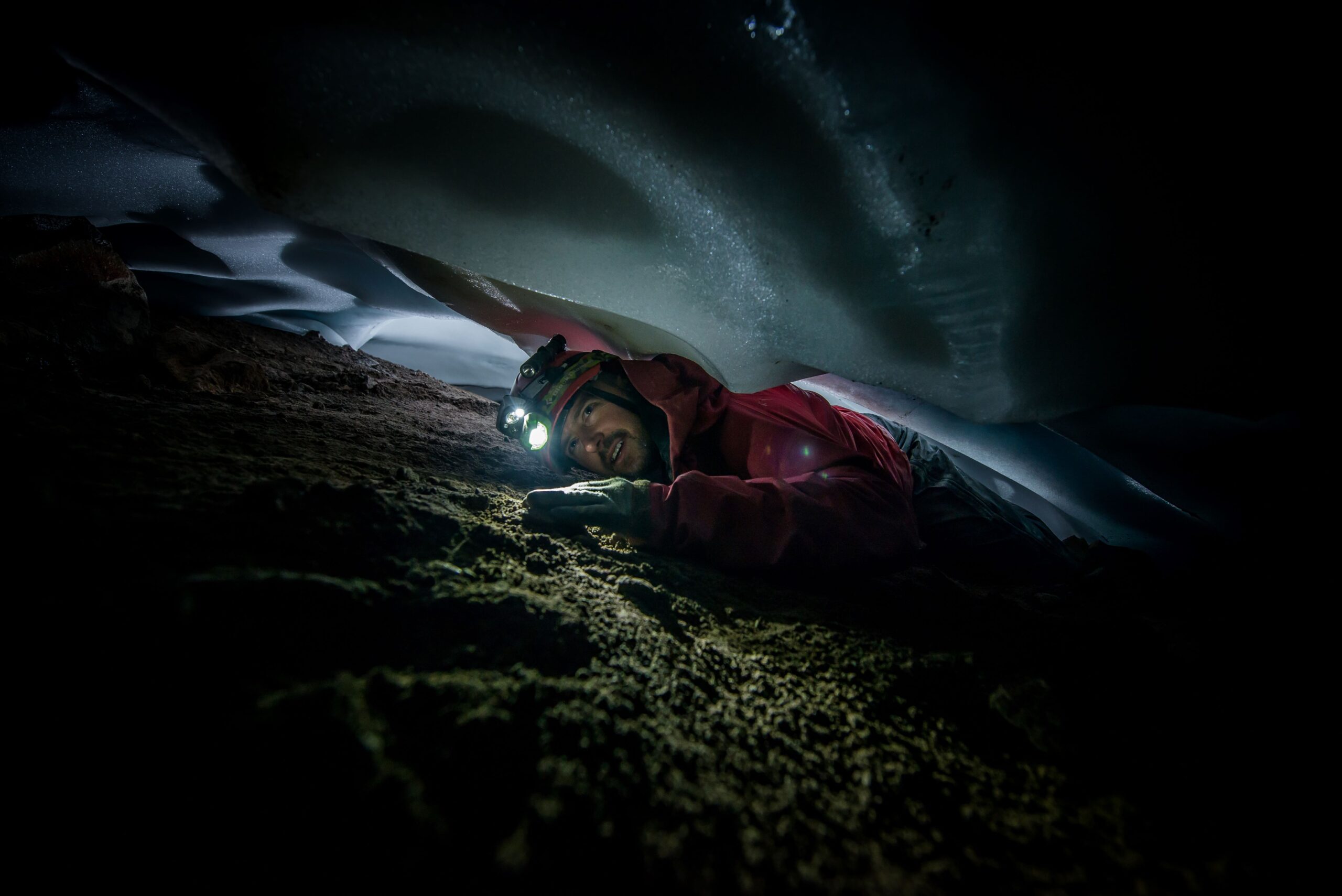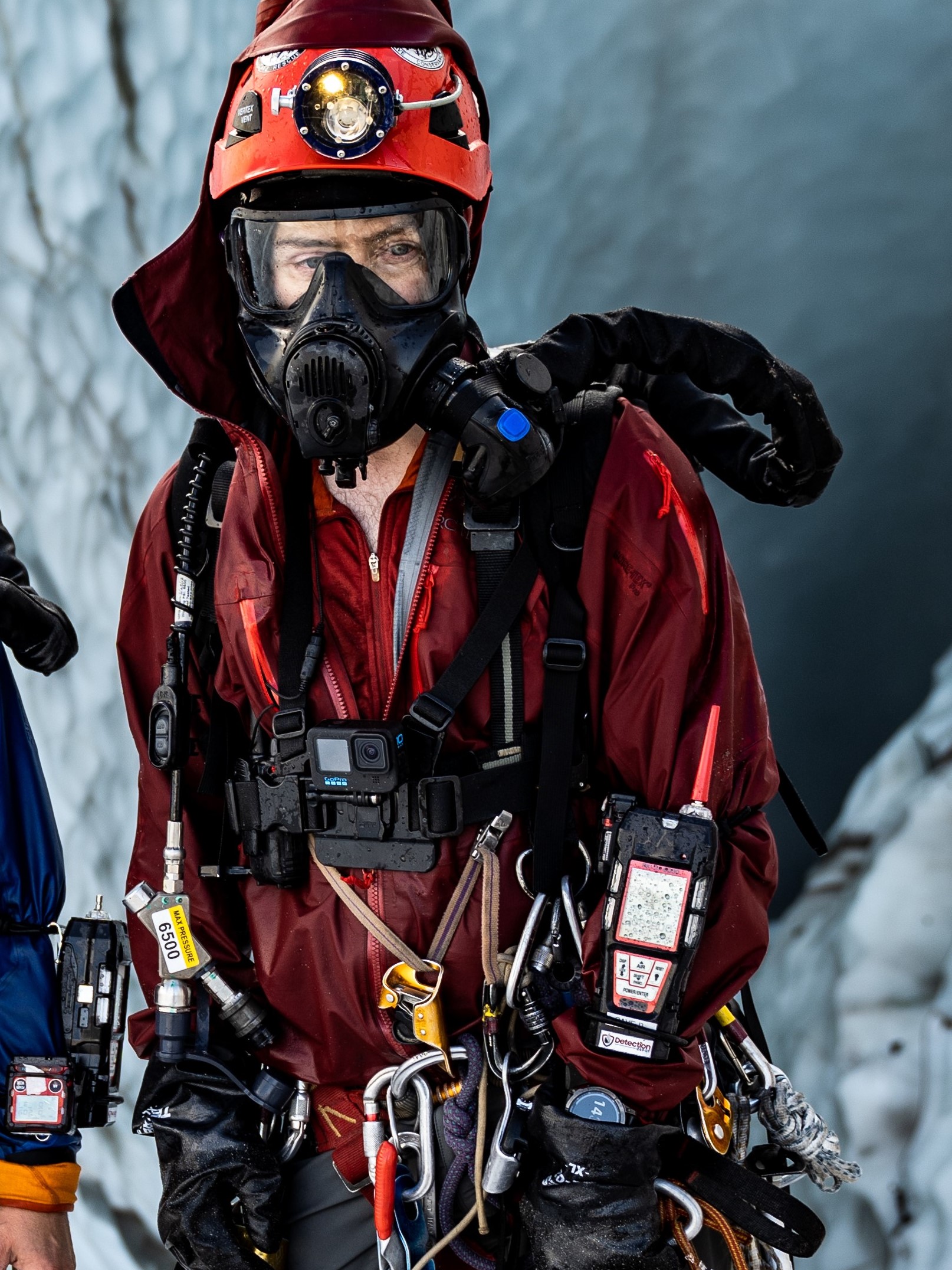 Keynote Presentations
Journey Into the Unknown
Part inspirational, part adventure, and part science, this presentation is a journey of discovery & personal growth. A medical diagnosis drove Stenner to exploration and pushing physical boundaries, and he since made an extraordinary jump from explorer to citizen scientist with published work intersecting volcanology, geography, microbiology, speleology, and planetary science.
From the deepest cave in the western hemisphere, the largest ice cave in North America, and caves in icy volcanoes, see incredible visuals from groundbreaking expeditions in places never before visited by humans and hear about charting the unknown, searching for extreme microorganisms, and facilitating development and testing of robotic technologies by NASA for exploration of icy and ocean worlds. The studies were a vehicle for human exploration, and gave unique insight into potential disasters and changes in our climate. Explorers improve our knowledge of the world, and this presentation empowers a mindset to contributing to a better world.
High Consequence Trust
As leaders, one of the best ways to achieve results is to develop trust to enhance teamwork within your group. In this presentation, you will hear about strategies to enhance your ability to lead groups and work as a team by developing an environment of trust. With real-life examples from hostile, high consequence and dynamic environments, learn how teamwork and trust helped the outcome, in situations both routine and with uncertainty.
Takeaways:
Developing trust is one of the most essential personal skills and enhances your ability to lead and achieve results.
Learn strategies to enhance trust which you can develop in yourself and your team.
Leadership lessons from inside the volcano
A vibrant presentation on real life leadership in one of the most hostile and dynamic environments imaginable.
A dynamic world demands agility & adaptability in order to achieve success. A form of leadership culture adapted from military mission command strategy, is a worthwhile organizational tactic for achieving success in situations with uncertainty. This session will present an overview of the strategies to integrate these concepts into your team and the benefits to having that integration. The presentation is supported by outstanding visuals and examples from extreme environments.
Takeaways:
Ground level, tactical familiarity with your mission and outcomes is essential to planning. A dynamic environment demands agility & adaptability in order to achieve success.
A form of leadership culture which advocates centralized intent with decentralized execution is a worthwhile organizational tactic for staying resilient in a dynamic world
Extreme Risk and Resilience
A vibrant presentation on real life risk management decision making in high consequence environments. How can you plan for the unknown and ensure resilience when you are trying to be a disruptor, doing something that has never been done, and the odds appear stacked against you? The interaction of volcanoes and glaciers created exceptionally extreme environments for exploration and research. However, planning for unique hazards inherent within such dynamic and unknown environments required novel mitigations.
This presentation outlines risk mitigation and resilience strategies and is supported by outstanding visuals which help to demonstrate personal and organizational tactics for managing risk in routine situations and those with uncertainty.
Testimonials
"Christian delivered a flawless keynote address to our group, providing just the energy we needed on a Saturday morning. He spoke effortlessly about teamwork, leadership, and trust-building while bringing the audience on a journey through his cave explorations via a professional and meticulous presentation." – John Alexander, CEO, Search and Rescue Association of Alberta
"Christian Stenner is a knowledgeable and engaging speaker. His passion for adventure is matched by his pursuit of knowledge, dedication to country, and commitment to leadership. I would not hesitate in recommending him for some inspiration for your next event or presentation." – Chief Security Officer, Major city of 1.6 million people
"Christian clearly has strength in his ability to present a dynamic, interesting, and enthusiastic presentation regardless of audience. He knows his topics well and draws the audience in on the adventure he is describing. The passion that he shares is easy to see." – Senior Officer, Department of National Defence