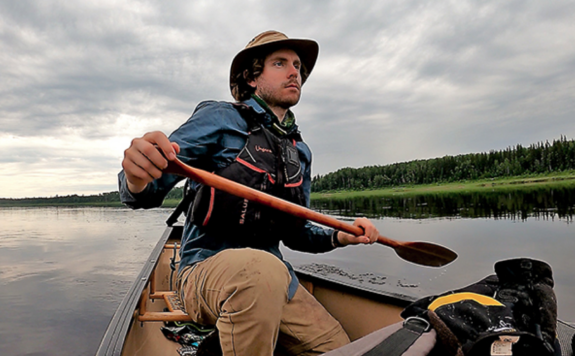 Professional Adventurer, Archaeologist, National Best-Selling Author, Royal Canadian Geographical Society Explorer-in-Residence, Highly Regarded Professional Speaker
Dr. Adam Schoalts is one of Canada's most sought-after speakers. As a professional adventurer, archaeologist, national best-selling author, and Westaway Explorer-in-Residence at the Royal Canadian Geographical Society, Adam shares his insights on resiliency, overcoming adversity and daunting obstacles, the secrets of mental endurance and finding inspiration in tight spots. His presentations combine his trademark humour and optimism with stunning photos from his adventures.
Named "one of the most influential explorers in Canada's history," by Canadian Geographic, "one of the greatest living explorers," by the CBC, and even declared "Canada's Indiana Jones" by the Toronto Star.
His expeditions range from mapping rivers to archaeological projects, from camping in polar bear territory to climbing mountains, but is best known for his long solo journeys, including crossing nearly 4,000 km of Canada's Arctic alone, a journey that CNN called "a near impossible feat."
Shoalts's work has been featured in media worldwide, including The Washington Post, the BBC, Reader's Digest, the New York Review of Books, Wired, BuzzFeed, The Telegraph, The Guardian, the Globe and Mail, National Post, Atlantic Books, Nature, the Weather Network, Explore, and many other publications.
His latest adventure, a 3,400 km solo journey from Lake Erie to the Arctic, is the subject of his new book Where the Falcon Flies. Adam's other award-winning books include Alone Against the North, A History of Canada in 10 Maps, Beyond the Trees, and The Whisper on the Night Wind, all of them national bestsellers.
In 2016, Shoalts was named a national champion of the Trans-Canada Trail and in 2021, he was asked by the Writers' Trust of Canada to serve as a judge for the Weston Prize, Canada's largest nonfiction book award. Shoalts has a PhD from McMaster University in history, and in his free time, enjoys long walks in the woods.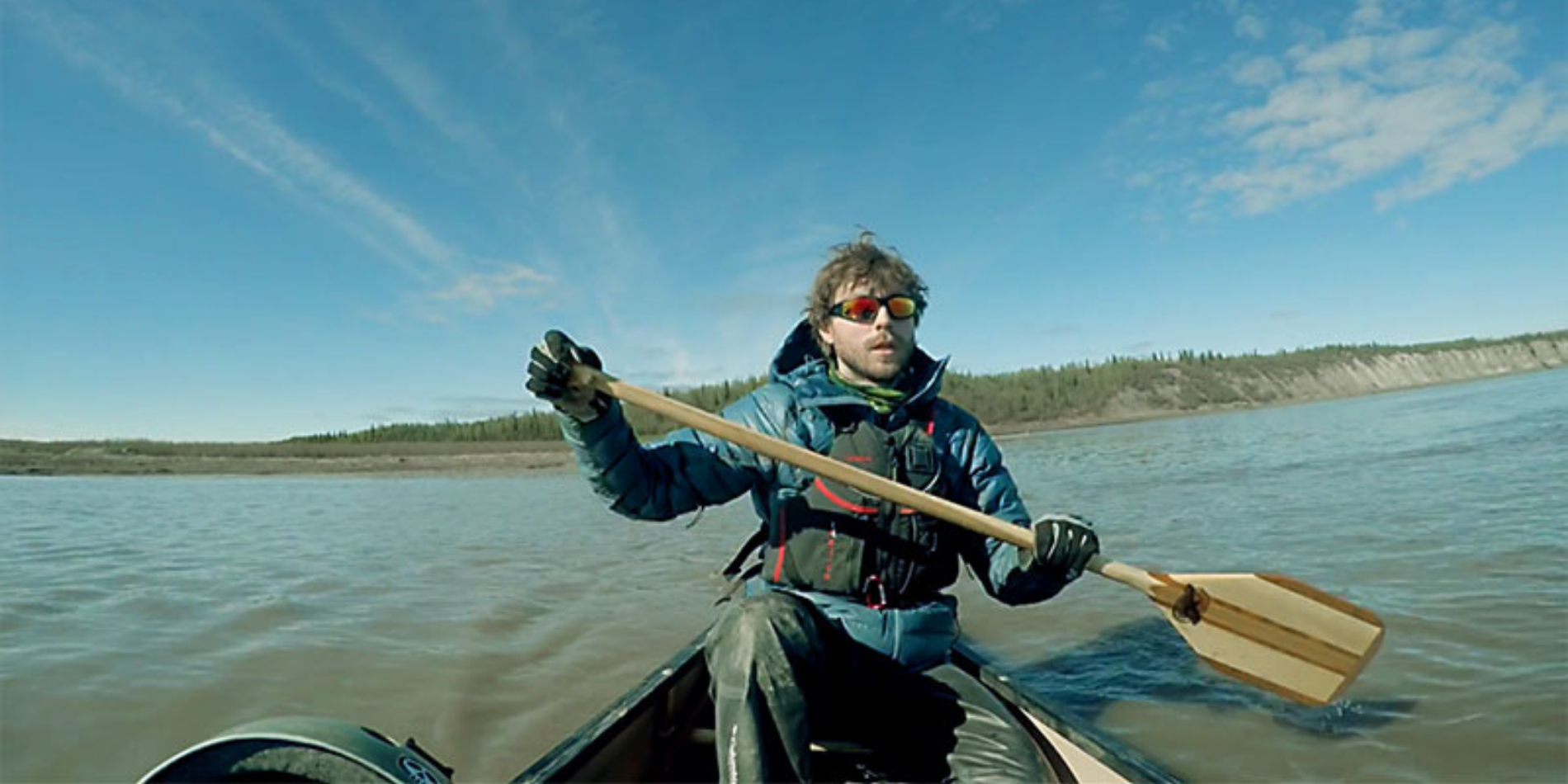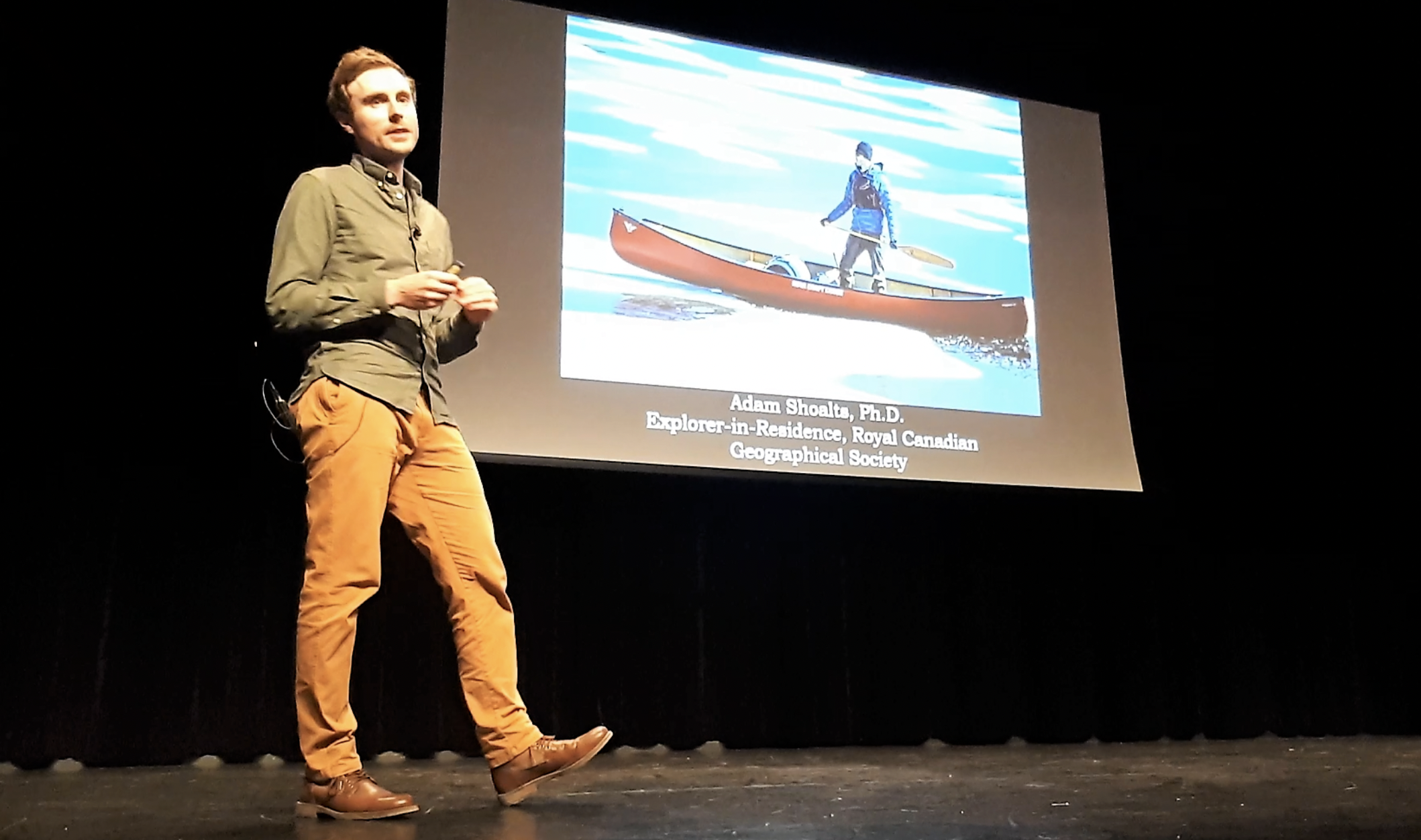 Keynote Presentations
How to Accomplish What Everyone Else Thinks is Impossible
(Inspirational/Motivational/Tackling Challenges)
Dr. Adam Shoalts set off on a journey most said was impossible: a 4,000 km crossing of Canada's Arctic alone in a canoe over an unprecedented route. Few believed it could be done – months alone in the wild, hundreds of miles from any sort of help, facing polar bears, gale-force storms, waves able to swallow a canoe and ice floes capable of crushing a boat.
Shoalts didn't just succeed—he did it under budget, ahead of schedule, and virtually without mishap.
In this presentation, Adam shares the secrets to his success. These lessons can be applied to any daunting task, in any walk of life, and any line of work.
Shoalts's presentation will inspire and motivate audiences to tackle their own personal journeys, metaphorical or literal, and to take on challenges with newfound zeal and confidence.
Key Takeaways:
•How to inspire confidence within yourself to tackle any massively daunting undertaking
•The mental toolkit needed to prepare for the worst possible outcomes
•How to reframe a challenge to make progress more manageable
Lessons from a Professional Adventurer on Staying Cool Under Pressure
(Resilience/Overcome Mental & Physical Challenges/Positive Mindset)
Staying cool under pressure is one of the most critical components of success in any walk of life—whether it's when a snarling grizzly bear wakes you up in the night, or in a high-pressure career environment.
Dr. Shoalts learned to handle pressure and stress somewhat differently than most do: by sleeping alone in polar bear territory, paddling a canoe through mazes of shifting arctic ice floes, trekking solo in mountains, and riding out countless storms and gales in his canoe and tent. He's seen remarkable success with his adventures, having written bestselling books, making international TV appearances, and even meeting one-on-one with the Prime Minister of a G8 nation. None of this would have happened if he didn't first learn how to dispel worry and remain cool under pressure.
In this keynote talk, Shoalts draws key lessons from some of his most epic adventures to show audiences how they can take what he's accomplished in the wild and apply it to their high-pressure situation.
With wit and humour, he shows us how we can move further than we ever thought possible and become unshakeable under pressure.
Key Takeaways:
• How to block out distractions and develop a positive mindset in the face of challenge
• The mental tactics needed to successfully manage high-stress situations
• The secrets of endurance to help overcome physical and mental challenges
Rediscovering the Wild in our Digital World
(Stress Management/Productivity/Creativity)
Why are people today more stressed than ever before? Study after study, survey after survey, report a growing sense of unhappiness, anxiety and worry within our society, especially in large cities.
Dr. Adam Shoalts has an answer— a tonic that can help destress, rejuvenate, and reawaken our sense of adventure and enthusiasm. Living for months out of the year outdoors, off the grid with no electricity, has helped Shoalts better understand the effects our surroundings have on our lives. The great news is you don't need to spend months trampling alone across the arctic to reap the rewards of his insights.
In this keynote presentation, Adam explains how to appreciate the nature that's all around us—even in our biggest cities — to make your life happier, calmer, less stressful, and more productive.
Key Takeaways:
• A new lens to apply to your environment that will help dispel stress
• How to use nature to unlock your creativity
Testimonials
"Adam Shoalts, 21st century explorer, calmly describes the things he has endured that would drive most people to despair, or even madness. Rare insight into the heart and mind of an explorer, and the insatiable hunger for the unknown that both inspires and drives one to the edge. A first-hand look into the heart of a truly brave man." – Chris Hadfield, Astronaut, International Space Station commander
"Adam's presentation was breathtaking. His photos and videos were amazing and he was fascinating to listen to as he told the story of his trek…He had a fantastic, light hearted, funny approach to tying it in for the audience…an audience of about 300 were captivated and could have listened to Adam speak for hours. I heard several people approach him and say they have been big fans of his for a while, having read his books." – Director, Health and Disability Policy, Canadian Life and Health Insurance Association
"Adam Shoalts is Canada's Indiana Jones—portaging in the north, dodging scary rapids, plunging into darkness, and surviving to tell the tale." – The Toronto Star
Beyond the Trees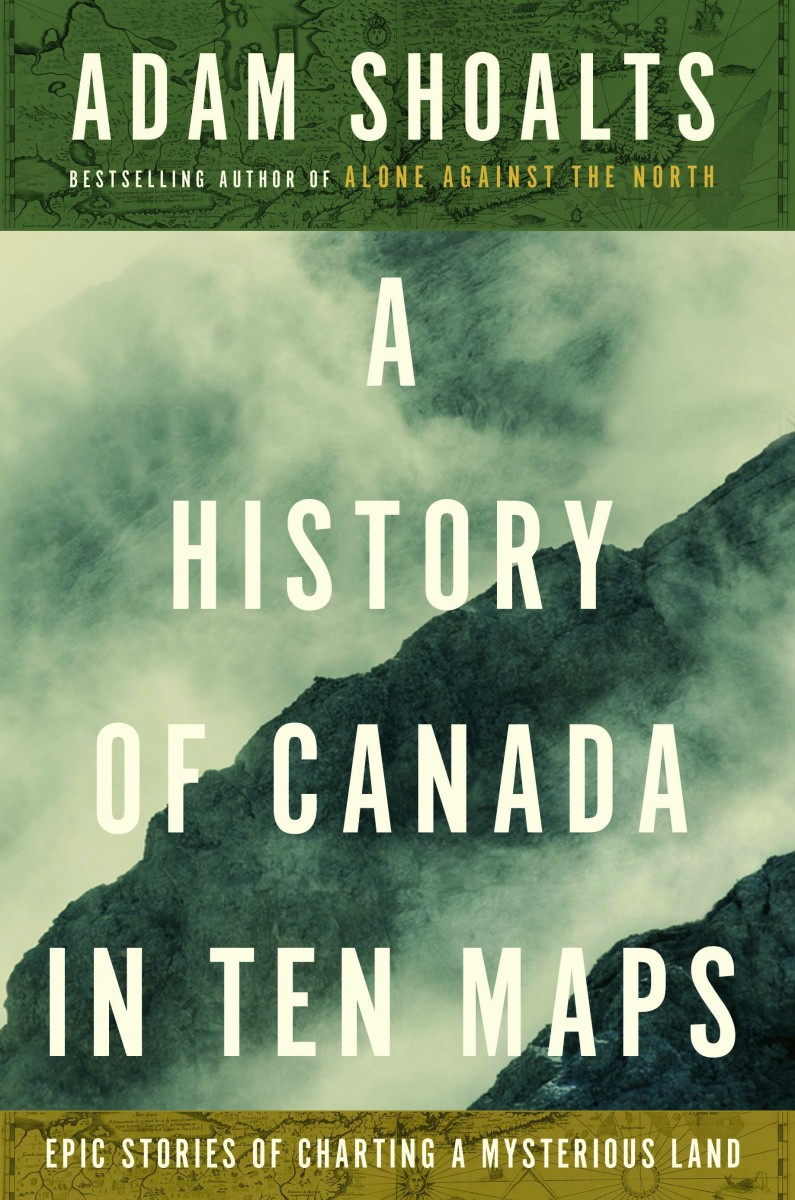 A History of Canada in Ten Maps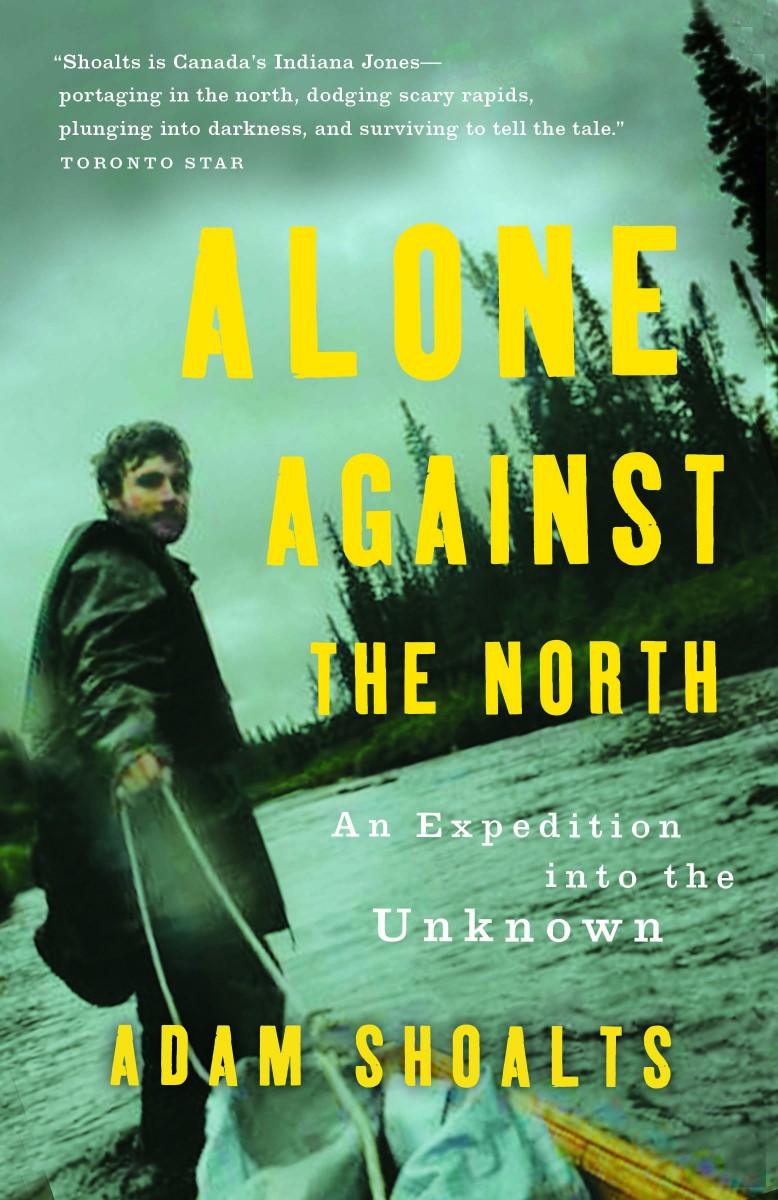 Alone Against the North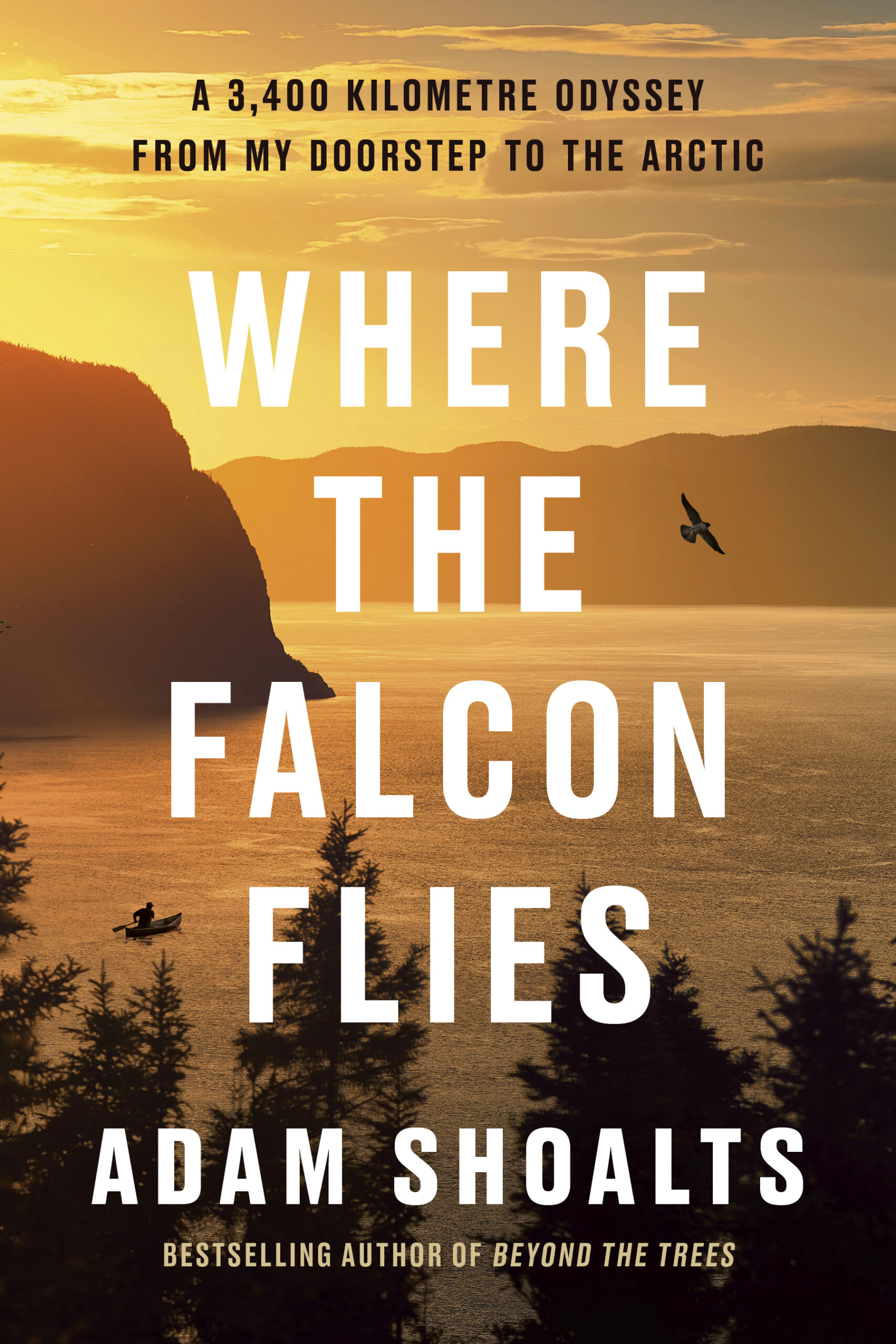 Where the Falcon Flies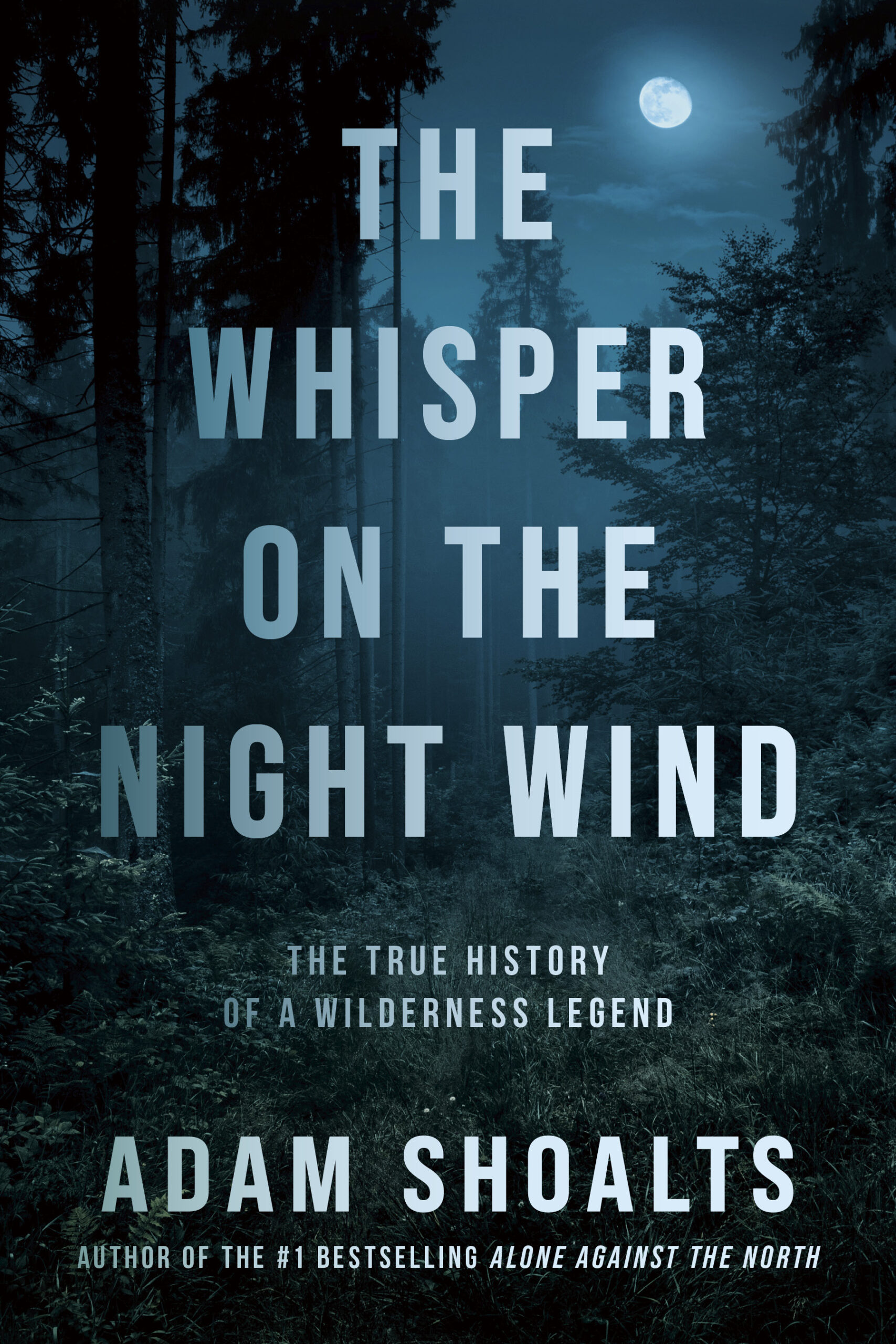 The Whisper on the Night Wind