The annual Royal Canadian Geographical Society Polar Plunge is back!
This year we are joined by notable Canadians, adventurers, and RCGS Fellows. The #RCGSPolarPlunge will help the Society raise important funding for the rich storytelling and engaging interviews that take place under the banner of the Canadian Geographic Explore podcast.
Our goal is to raise $25,000! With your help we can continue to expand Canadians' knowledge of our country's diverse human and physical landscapes, better preparing them for an uncharted future.
With a donation of $500 or more, your name will be included in the May/June issue of Canadian Geographic! If you donate $1,000 or more, not only will your name be included in the next issue of the magazine, but we will recognize your gift with an engraved paver, placed in front of 50 Sussex, Canada's Centre for Geography and Exploration and headquarters of Canadian Geographic. 
All funds raised will allow us to continue to:
Celebrate Canada's natural and cultural heritage and explore both its human landscapes and its farthest reaches; 
Build understanding about the intersection of place and experience and how these shape us as individuals and communities; and 
Equip new generations with the knowledge they need to become the changemakers of tomorrow.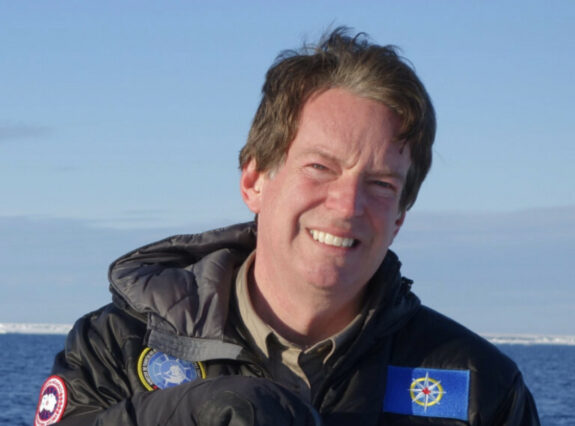 John Geiger
Chief Executive Officer of the Royal Canadian Geographical Society and President of Canadian Geographic John Geiger has decided to show his commitment to the Society's mission of making Canada better known to Canadians and the world by taking the plunge! 
John is the internationally bestselling author of seven books, including Frozen In Time: The Fate of the Franklin Expedition, The Third Man Factor: Surviving the Impossible, and Chapel of Extreme Experience: A Short History of Stroboscopic Light and the Dream Machine. William S. Burroughs called him "a fellow writer of exploration literature." His work has been translated into fourteen languages. He is a Member of the Order of Canada.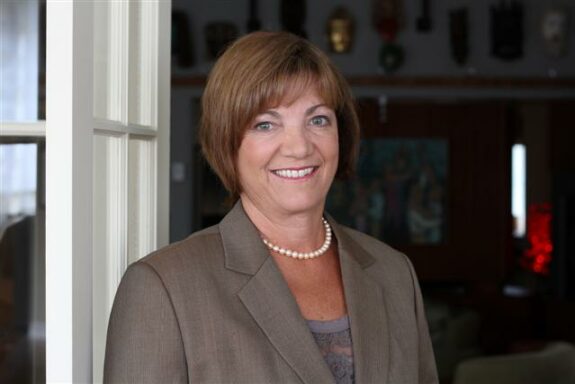 Sheila Copps
Fellow of the Society and former Deputy Prime Minister, the Honourable Sheila Copps has decided to take up the challenge and participate in the #RCGSPolarPlunge. Sheila is a lifelong advocate for the environment and Canada's national park system.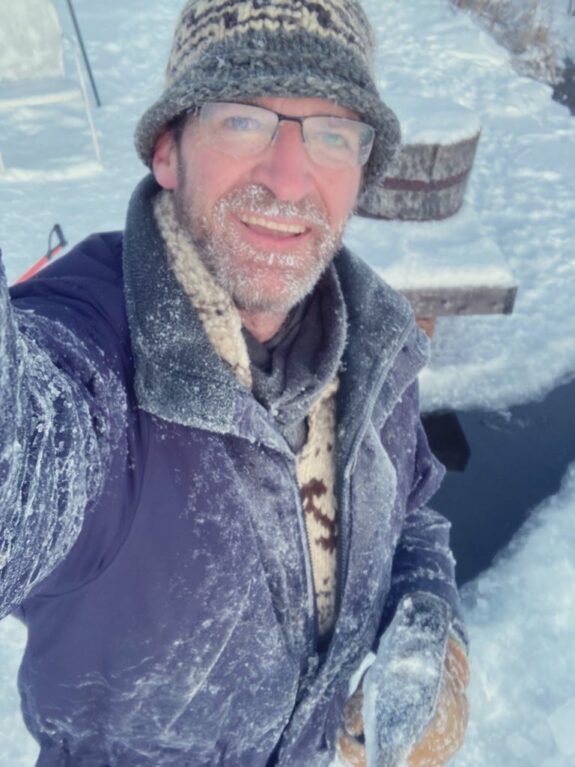 David McGuffin
David McGuffin is a broadcast journalist, podcast host and producer who, as a foreign correspondent, reported for CBC, NPR and NBC from bureaus in Washington, Moscow, Beijing, Nairobi and Rome. He is the host of Canadian Geographic's Explore Podcast, now in its third season, and has recently embraced the health benefits of cold water swimming.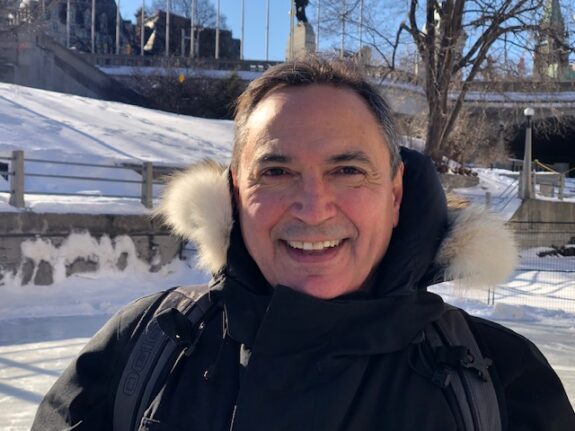 Perry Bellegarde
Perry is the Honorary President of the RCGS and the former Chief of the Assembly of First Nations. He most recently hosted a special virtual event to kick off the Society's participation in the International Decade of Indigenous Languages. 
"I encourage you to join me in supporting the RCGS Polar Plunge and Canadian Geographic's Explore Podcast. With every  episode, host David McGuffin opens up our minds to new things about the natural world and the people who explore it. Your donations will help keep this important podcast thriving for another season."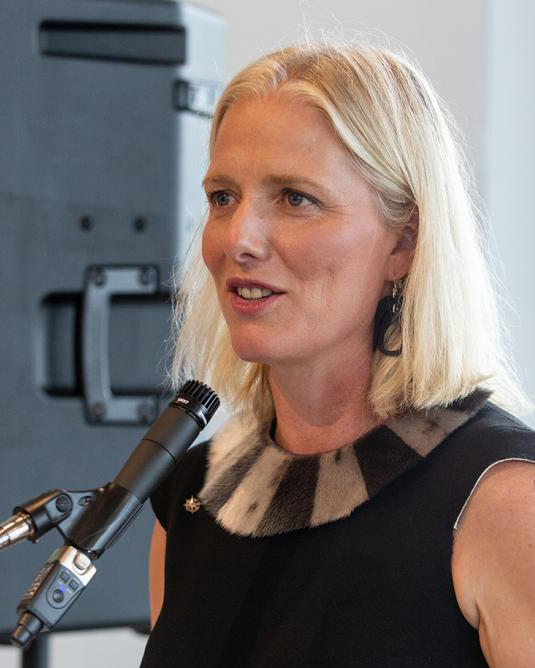 Catherine McKenna
Catherine is a former federal cabinet minister and Honorary Fellow of the RCGS. She is an avid open water swimmer and recently celebrated a milestone birthday by swimming each of the coasts of Canada — including the Arctic — in support of Swim Drink Fish.
"I am looking forward to participating to raise money for the Royal Canadian Geographical Society and the great work they do to help make Canada better known to Canadians and the world!"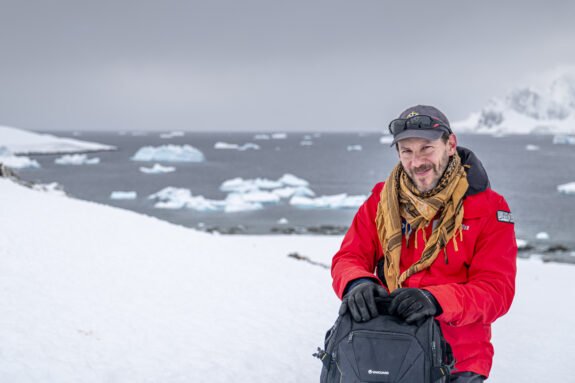 George Kourounis 
RCGS Explorer-in-Residence George Kourounis is one of the world's most intrepid and best-known storm chasers. His 20-year career has taken him to 65 countries and every continent to document nature's extremes, including Tornado Alley in the U.S. and the Danakil Depression in the Ethiopian desert — one of the hottest and harshest climates on Earth.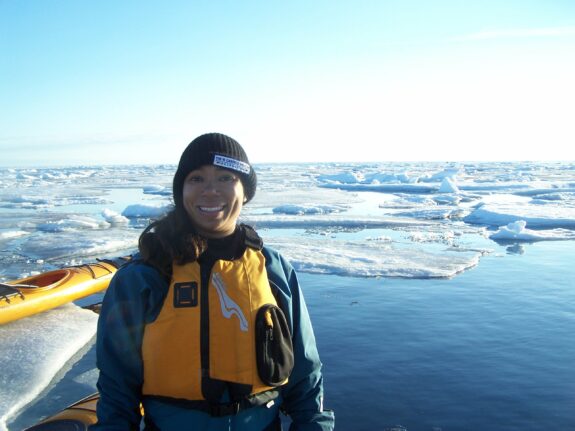 Emily Choy
Appointed as an RCGS Explorer in Residence back in 2021, Emily Choy tireless work studying and educating on the impacts of climate change on Arctic marine predators — from belugas and whales to murres and kittiwakes — has taken her to some of the remotest reaches of the Canadian Arctic.
"I'm taking the icy plunge to raise awareness that Canada's beautiful north is warming at 4 times the global rate and is expected to be free of summer sea ice by 2050! As an Arctic scientist, I appreciate that RCGS and the Explore Podcast feature magnificent places such as the Arctic and northern regions, which constitute nearly 40% of Canada's land mass and are undergoing rapid change!"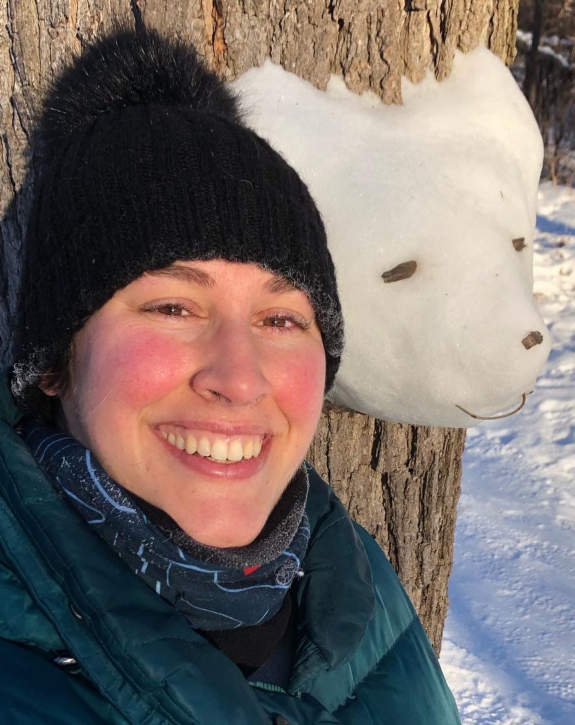 Alexandra Pope
Alexandra is the Editor-in-Chief of Canadian Geographic. She is reasonably outdoors-y but has, until now, drawn the line at jumping into frigid bodies of water in the wintertime.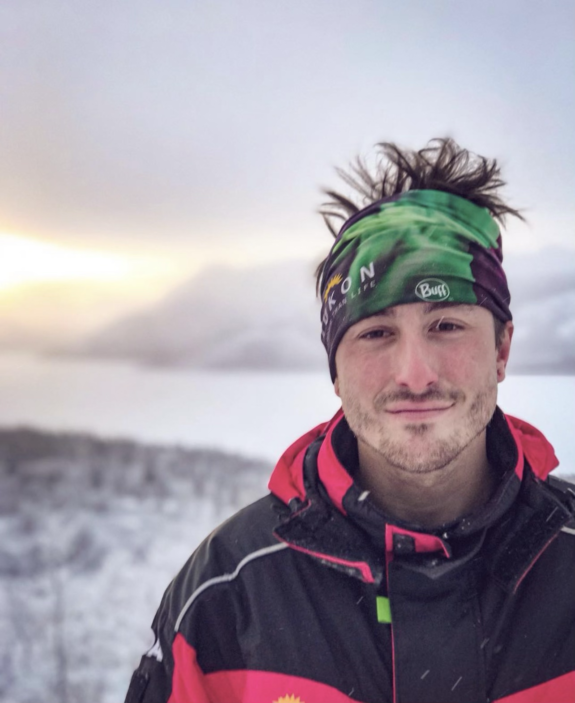 Andrew Lovesey
Andrew is the Director of Digital and Video for Canadian Geographic and a co-producer of the award-winning Returning Home, Can Geo Films' first feature-length documentary. He is based in Toronto and is therefore a stranger to winter.
Jaclyn Whittal
Fellow of the Society since 2020, Jaclyn has been a meteorologist and journalist with The Weather Network for over a decade.  She has been a storm chaser for 13 years and has covered some of the most extreme weather across our country. 
"I am honoured to be a fellow of the RCGS and want to support this organization in anyway that I can. I'm even willing to jump into a freezing cold Okanagan Lake in March to do it!"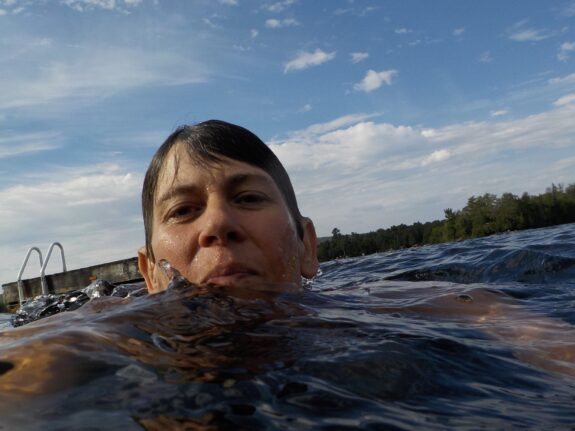 Meredith Brown
Meredith, Riverkeeper Emeritus and Director of Special Projects for Canadian Geographic is no stranger to water. Well aware of the benefits of cold water swimming, she has yet to embrace the lifestyle of plunging into icy waters on a regular basis. However, she's up for the challenge knowing that Canadian Geographic's Explore Podcast takes listeners to places they've never been and inspires action to protect and restore the lands and waters we love and depend on.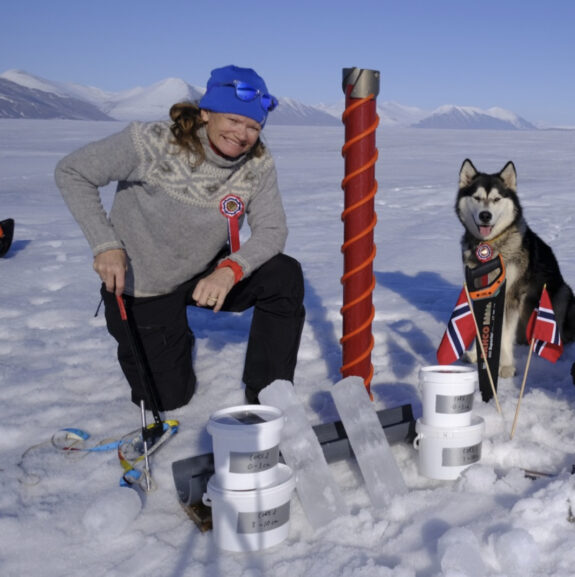 Sunniva Sorby
Polar Ambassador, Author and Explorer Sunniva Sorby made history in 1993 as part of the first female team to ski to the South Pole and in 2021 as the first 2-woman team to overwinter solo in the Arctic with Hilde Falun Strom. I guess you could say she loves the cold! Or at least she loves " keeping the planet cold and people warm" to borrow a line from Canada Goose.
Sunniva is an advocate for protecting the Arctic and Antarctic through storytelling, citizen science, youth engagement and visual inspiration and will speak at the United Nations in NY in April on the Power of Community & Personal Courage to problem solve the climate crisis. Her goal is to inspire better service to the earth and to each other through a project co- created with Hilde Falun Strom called Hearts in the Ice .
" I so enjoyed being on the Explore podcast which is such an inspiring and cool way for people all over to get a glimpse into the opportunities, ideas and people shaping our future."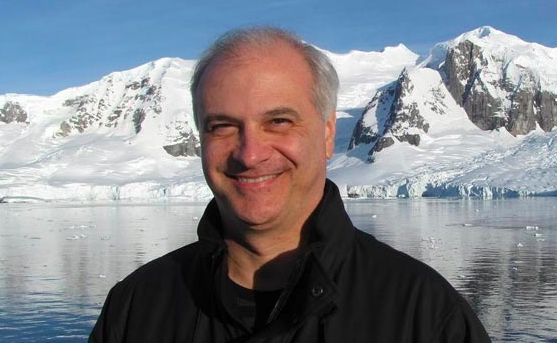 Mark Terry 
Mark Terry, PhD, is a Fellow of the Royal Canadian Geographical Society. He is also an Adjunct Professor in the Faculty of Environmental and Urban Change at York University in Toronto and in the Faculty of Arts at Wilfrid Laurier University. He is also a Fellow of the Royal Society of Canada. His filmmaking work includes the polar documentaries The Antarctica Challenge: A Global Warning and The Polar Explorer. He has swum with penguins in Antarctica as well as in the Arctic Ocean in Iceland. Mark is looking forward to this year's Polar Plunge in Toronto.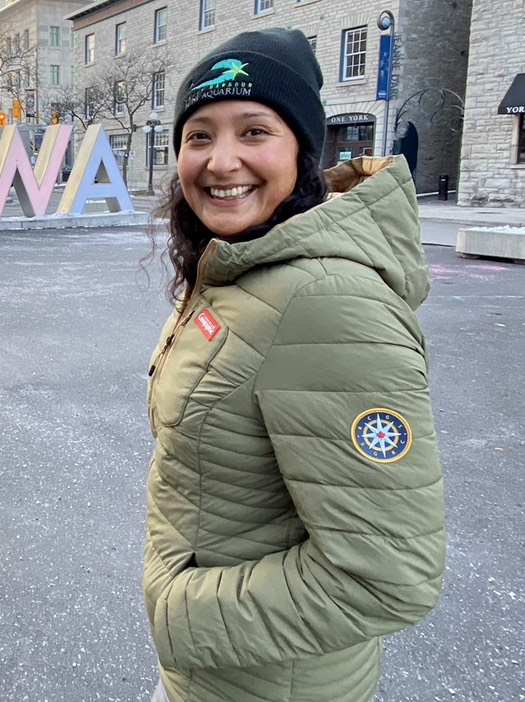 Ruby Banwait
A champion of ocean conservation, Senior Aquarium Biologist, Ruby Banwait, explores many aquatic environments from the Salish Sea to the Arctic Ocean. A Royal Canadian Geographical Society Fellow, she helped launch the Petty Harbour Mini Aquarium in Newfoundland, Canada, a seasonal, capture-and-release, educational facility. Ruby's desire to restore abundance in our oceans motivates her to connect people to the sea.
"I want to share that love with others so they too can feel deep gratitude for the natural world and live to honour it. I'm taking the plunge – for the exhilaration, the connection to nature and the shared experience with friends. I love supporting the Royal Canadian Geographical Society in their mission to make Canada better known to Canadians and the world. We are lucky to live here!" 
Melanie Knight
Fellow of the Royal Canadian Geographical Society since 2015, Melanie Knight is CEO and Co-Founder of Ocean to Eye Level Consulting which supports coastal communities around the world to open public marine education centres.  
"Most people who live on the coast love the ocean. But how often do we get in or on the ocean? Getting in the ocean is my way of showing love for the big blue. I am so grateful I get to live so close to a healthy ocean environment, teeming with incredibly diverse life. The ocean is my truest passion and my life's work."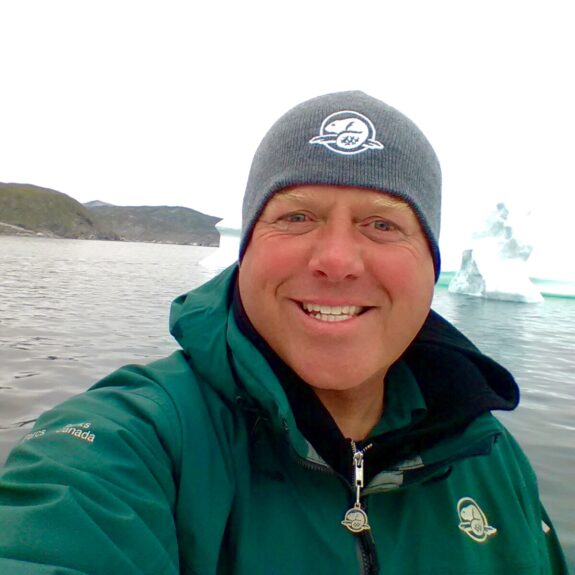 Guy Thériault
Guy Thériault is a PR pro responsible for travel media relations at Parks Canada, Canada's largest provider of natural and cultural tourism products. He strives to make Canada better known to Canadians and potential visitors from around the globe. Explorer at heart, Guy claims to have one of the best jobs at Parks Canada, hosting travel media across this amazing country of ours. As an RCGS Fellow, he believes in the incredible work that is being done to tell the important stories while supporting and showcasing the changemakers, explorers and leaders of tomorrow.
"As an avid cold-water swimmer, I encourage my friends and family to support me in raising funds for the Royal Canadian Geographic Society. Canadian Geographic, Canadian Geographic Travel and Canadian Geographic Education have been such great partners for me throughout my career, and this is my way of giving back."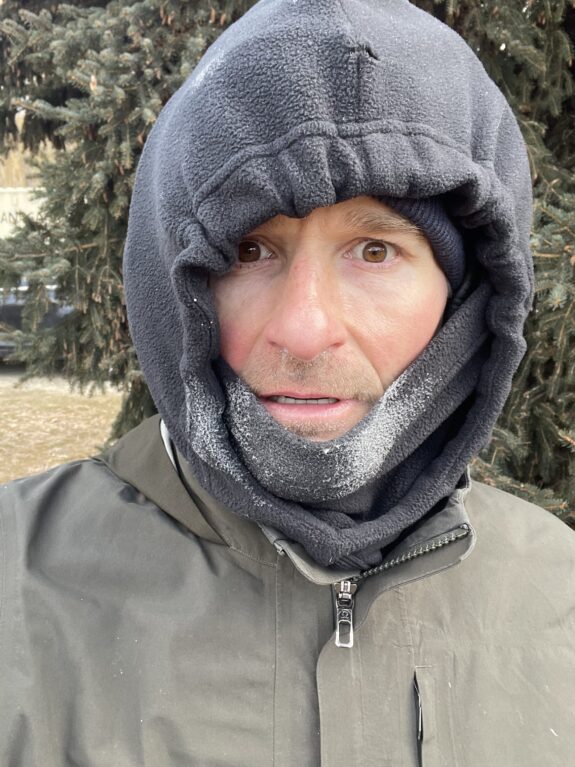 Ned Bell
Ned Bell is a well-known Canadian culinary talent who has forged a path as a chef, sustainable seafood advocate, keynote speaker and educator. As one of the country's leading chefs, he uses his voice, outgoing personality, and indomitable spirit to stand up for the world's lakes, oceans, rivers, in addition to hyper-local farming sustainability through brand ambassador roles.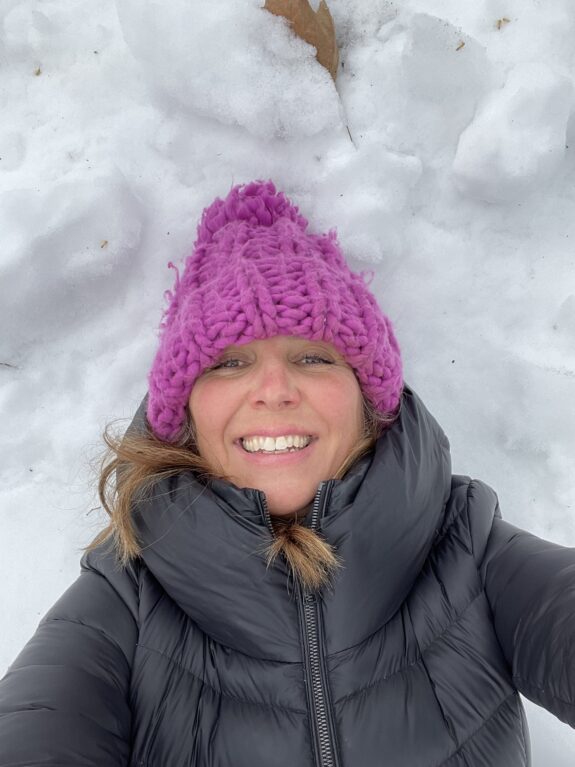 Sarah Legault 
Sarah Legault has been the head of advancement at the RCGS since 2018 and has worked at amazing charitable organizations throughout her career.  The #RCGSPolarPlunge is the first time that she has put herself in peril for a cause she believes in. Understanding her preference for peak lake water temperature in July several friends have recommended she instead take "a cold shower" but she loves the work of the Society enough that she's committed to the plunge.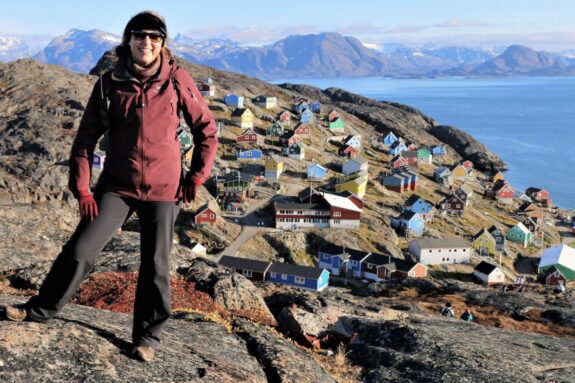 Lynn Moorman
Dr. Lynn Moorman teaches physical geography, geomorphology, and advanced GIS/spatial analysis. Her goal in teaching is to make geographic concepts relatable and help students better understand their local environments and know the capabilities of mapping and modelling software to enhance their work and studies.
"I think geography education is sometimes like the polar plunge- it looks like it could be fun but there is a lot of fear and hesitation jumping in!  Instead of tiptoeing in, I want educators to be able to plunge into geography topics with supports like those provided by Canadian Geographic Education and use funds to build a network of geography specialists who have so much to share with youth around climate change research, geospatial technologies and spatial thinking."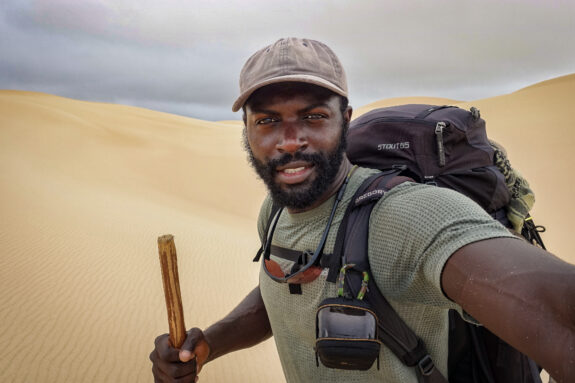 Mario Rigby
Mario Rigby, a fellow at the RCGS was born in Turks & Caicos Islands and spent his childhood in Germany, before moving to Toronto, Canada at the age of 16. He has always had a tremendous drive to push the limits in athletics, exploration and anything else he puts his mind to. Starting with a love for track and field in his early days, competing for his national team. 
In 2018, Mario completed his crossing Africa journey, a two-year trek walking and kayaking from Cape Town, South Africa to Cairo, Egypt. This expedition allowed him to connect with communities and share their message and stories with the world with a mission of bridging the gap between humanity. His goal was to inspire people locally and globally to get out, be brave, and see the world.
Mario is an advocate for the inclusion of diversity in the outdoors and encourages people to explore the outdoors through sustainable forms of travel. Mario's stories are gripping and thought-provoking as he learns about humanity and overcoming fear. In a world that's rapidly changing, Mario believes his life lessons are worth sharing and hopes to inspire others to have more courage and address global issues that affect us all. Currently, Mario is preparing for his next big adventure.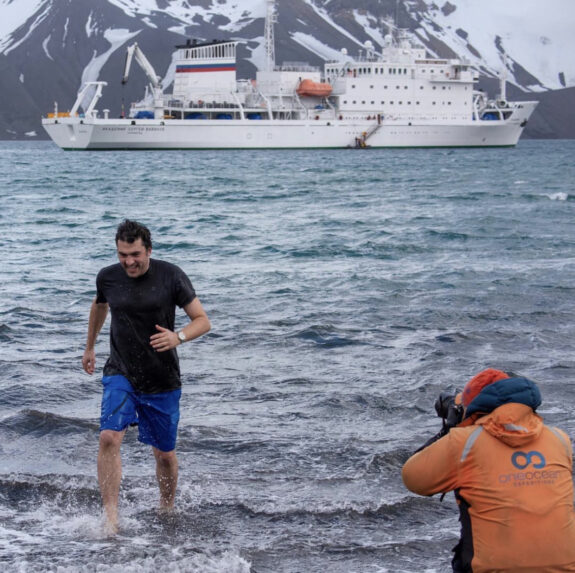 Aaron Salus
Aaron is a Top 40 Under 40, Founder of Strut Creative, a Team Canada delegate, and a Fellow of the Royal Canadian Geographical Society. He has spent more than twenty years leading branding, communications, and digital engagement projects for clients as diverse as Shell, Bell, MUCH, and Canadian Geographic. Aaron led a network rebrand which received the U.S. television industry's highest honour for broadcast branding. He has been published in national and local media on the topics of marketing and digital transformation.
More people to be announced! 
About Canadian Geographic and the Explore Podcast
For over 90 years, the Royal Canadian Geographical Society, publisher of Canadian Geographic, has been exploring the critical relationship between people and place and the pressing issues facing our country. Canadian Geographic is a leader in storytelling, photography and cartography, and each issue of the magazine aims to take readers on a visually stunning voyage of discovery.
As the media landscape continues its rapid evolution, we are constantly looking for new ways to deliver impactful stories about topics that matter the most to Canadians. In 2019, Canadian Geographic launched the Explore Podcast, inviting audiences in Canada and around the world to hear from some of today's most fascinating thought leaders in geography, Earth science and exploration. Each half-hour episode features an engaging conversation between host David McGuffin and a notable guest, sharing personal stories of adventure and overcoming adversity, and bearing witness to important changes reshaping Canada as we know it. 
To date, we have released over 30 episodes, with guests including: 
Dr. Roberta Bondar, the first Canadian woman in space
Alanna Mitchell, bestselling author, playwright and acclaimed scientific journalist
Perry Bellegarde, Honorary President of the Royal Canadian Geographical Society and former Chief of the Assembly of First Nations
Adam Shoalts, bestselling author, solo wilderness adventurer and RCGS Westaway Explorer-in-Residence
and many more!